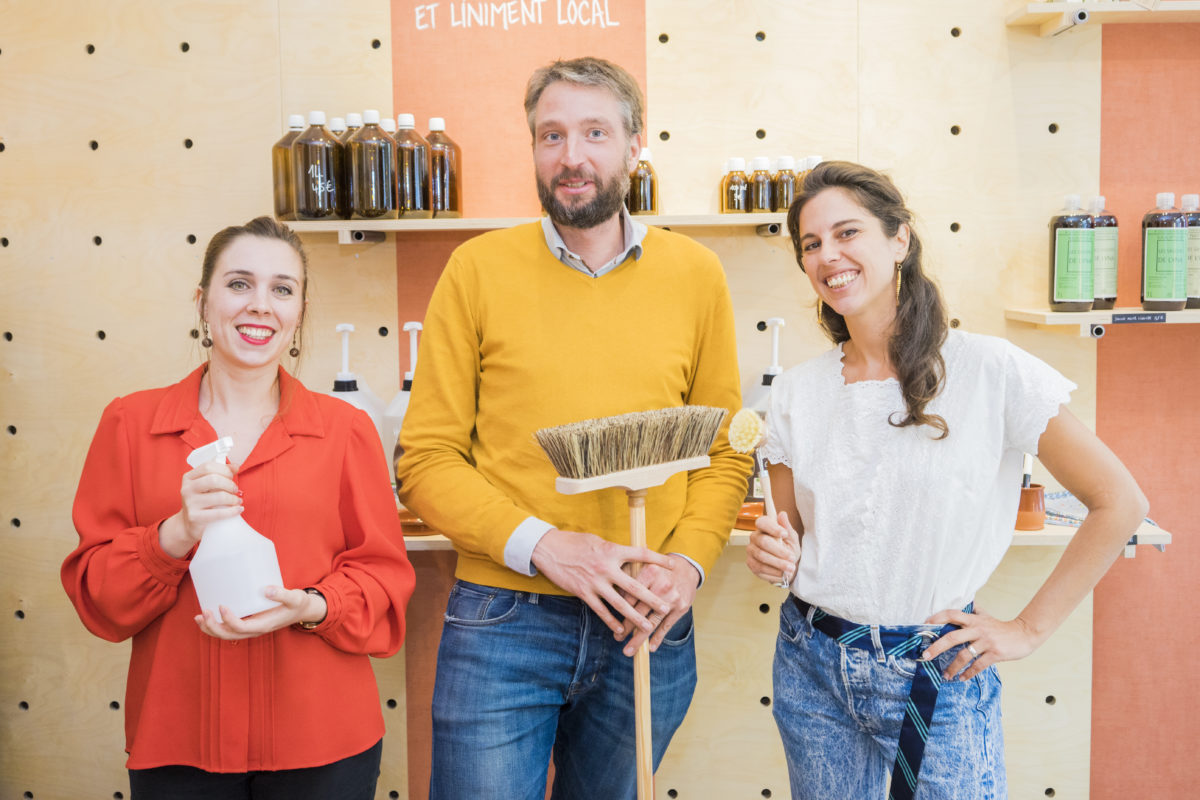 The Resource tests its sustainability concept at L'Auberge Espagnole
La Ressource's team placed its sustainable cosmetic products on the shelves of L'Auberge Espagnole, our retail incubator, a month ago exactly. Interview with Alexandre, Candice and Nasta.
From La Ressource to L'Auberge Espagnole
Alexandre began to consume responsibly and to create his own care products with his wife a few years ago. He quickly realised that this type of offering wasn't available in Brussels.
After testing the waters with a few people and brainstorming with Nasta and Candice, the trio decided to find a place that would host all of their ideas… How did they get to L'Auberge Espagnole?
Tell us about La Ressource.
La Ressource is a sustainable shared hardware shop. It sells everything you need to live more sustainably: bulk ingredients to make things yourself and finished goods for people in a hurry!
We also provide a laboratory area where you can make products on site and workshops to learn everything about do-it-yourself.
Why is La Ressource a sustainable concept that makes a difference?
First of all, we offer ingredients which are specifically selected for our "family" recipes: we ensure that the home-made products are effective and of high quality. For example, our soap flakes are selected for their low glycerine content, which ensures that the machine won't get clogged up over time. We want to meet consumer demand by providing hand-picked products and ingredients, most of which come from Europe, including their components!
Why L'Auberge Espagnole?
You can believe that you have the best idea in the world and be convinced that you're offering something really new, but you have to apply it in real life to really understand how it works. L'Auberge Espagnole provides us with a way to test the watersand try something new while getting the benefit of a professional and motivating helping hand from hub.brussels.
Do you have projects lined up when you leave our retail incubator?
Find a permanent location for La Ressource! 
L'Auberge Espagnole's fifth season has begun!
Will your concept soon be available on the shelves of our retail incubator?
Submit your application to take part in the next intake of L'Auberge Espagnole.
Thanks to the sponsors of L'Auberge espagnole: