Brussels, Europe's sustainable construction lab
Brussels met two challenges at once when it adopted what amounted to all of Europe's passive standards in 2015: it became the leading innovation city in Europe, providing expertise to all of the trades in the sustainable construction value chain. However, even more importantly, it is now the European capital of a constantly growing sector. "Brussels is one of the first passive cities in the world"
According to an enthusiastic Sebastian Moreno-Vacca And, the architect and founder of the A2M firm played a big part in it. As a member of hub.brussels' ecobuild.brussels cluster, he helped to position Brussels as a "green" city along with 200 other companies and 30 partners.
The challenge originated in the decision to jump directly "from nothing to passive", which gave the capital a ten-year head start on other countries. Which is why, since 2015 and the introduction of the EPB (energy performance of buildings) regulation in Brussels, all new buildings and renovations which affect more than 75% of the external shell of a building must implement the passive standard. Emmanuel Malfeyt, the coordinator of the cluster dedicated to sustainable construction and renovation, explains:
While other entities in Flanders and Wallonia are gradually moving toward this transition, our architects and entrepreneurs have had to adapt to it very quickly. They have tested concepts on life-size projects in an urban region. This practical experience makes them unique.
Brussels: no. 1 in sustainability ahead of Germany.
How do you renovate a listed building in line with ecological standards? A vegetable garden on the roof: why and how? The sustainable experience of Brussels-based construction companies gives them a head start. "Our maximum consumption for heating is 15 kWh/m2/year, whereas in Germany, which is the green leader, it's stuck at 45″, points out Emmanuel Malfeyt.
To decrease CO2 emissions, the sector understood that it had to take a chance on the circular economy: in addition to building highly energy efficient buildings, it also had to find solutions upstream, in materials, and downstream when demolishing. Several companies received financial aid when they answered the Be Circular call for projects. Interesting ideas came to light in terms of business models, the use of resources, reversibility, etc.
The sustainable and circular construction avant-garde in Brussels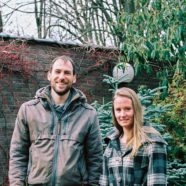 Véronique De Wever
Founder of Skyfarms
The time has come to design cities differently, to reconnect people with plant life and to show that there are other ways to live that aren't merely utopian.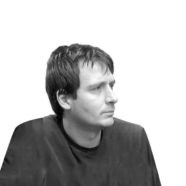 Sebastian Moreno-Vacca
Founder of A2M
Yes, a carbon-free future is possible! A2M promotes resilient architecture, which adapts to programmatic, technological and environmental changes.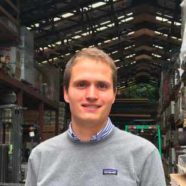 Nicolas Smets
Founder of Batiterre
Despite the many obstacles, the recovery of construction materials is the way forward.
A love of buildings and ethics as the core target
SKYFARMS: the sky is the limit
We wanted to take a step back to create an amazing project.
The idea behind Skyfarms? We wanted to achieve three things with the vegetable garden: improve well-being at work by planting vegetables and promote company spiritwhile raising awareness about responsible consumption! The founders of the company: Véronique De Wever and Augustin Nourissier. She studied law and he studied languages: they joined forces after an "Entrepreneurs" weekend on sustainable development.
Today, Skyfarms is growing and in an investment phase. Winners of the 2019 hub.awards "Prix du public" prize, the duo of entrepreneurs also joined hub.brussels' circlemade.brussels circular economy cluster.
A2M: passive and… beyond!
Providing Brussels with environmentally-resilient architecture.
The A2M architecture firm has received 19 "Exemplary buildings of the Brussels Region" awards and, as a result, is a key player in the green construction market in Brussels. Better yet, it has put Brussels at the top of the global rankings in the sector.
Sebastian Moreno-Vacca, professor of architecture at La Cambre-Horta (ULB) and visionary architect, leads a team of 25 very inspired colleagues. A2M promotes resilient architecture, which adapts to programmatic (an office can become housing), technological and environmental changes. The agency's leitmotiv is to participate in the regeneration of the climate by creating carbon-neutral cities. It is working on this by actively exporting its passive know-how to Europe and, more recently, to the United States.
BATITERRE: "second-hand" building materials
Our project is sustainable and is also intended to train people who are far from the labour market.
Every construction site generates waste, some of which can be reused, for example, when there are surplus materials or errors in orders.
This was the starting point for Batiterre : "We've created a reuse channel for construction materials, in the same way you re-use clothing. In addition to the environmental value, the project also meets the needs of entrepreneurs who often don't have storage space", explains Nicolas Smets.
After a year spent backpacking, the young management engineer was looking for a job that aligned with his values. Bingo! Batiterre is a partnership between Batigroup, sustainable construction pros, and the Terre Group, which specialises in recovering used clothing. It is now a full-fledged member of the circlemade.brussels cluster. The pilot phase was completed successfully at the end of 2019.
All sustainable initiatives come at a cost
Brussels' builders are increasingly seeing life in green… Their reputation and vision have gone beyond our borders, as is apparent in four Belgian projects selected for the MIPIM 2020 award.
They include three projects from Brussels (of which two are led by members of the ecobuild.brussels cluster):
The CHIREC Delta hospital in Brussels, by Assar Architects
The Tivoli project in Brussels, by CERAU, BAM Contractors, architectenass and many others
The Cosmopolitan in Brussel, in the running for best renovation. It will be presented on Wednesday, 11 March 2020 at 11:00, by Besix Real Estate during hub.brussels' "Why Brussels?"conference at MIPIM. In
Want to take part in this green (r)evolution?