'Elements of AI': A free course to familiarise Brussels with AI
The online course "Elements of AI" was launched in Belgium on 30 September. Designed by the University of Helsinki and supported by hub.brussels, the MOOC aims to enable people to familiarise themselves, free of charge, with the concept of Artificial Intelligence. Meanwhile, hub.brussels and various partners active in the digital sector have inventoried all of the many public AI initiatives in the Brussels region. Two platforms, one objective: make Artificial Intelligence accessible to as many people as possible.  
In 2020, artificial intelligence can no longer be seen as a Hollywood invention meant to make science fiction fans tremble in their cinema seats.
Reality has long surpassed fiction: artificial intelligence is everywhere in our lives. In our communication tools, our vehicles, our homes, our appliances, etc. 
Rather than fear it, now is the time for citizens to familiarise themselves with it, to seize its opportunities and push its boundaries.
Opportunities for everyone
The opportunities provided by the growth of artificial intelligence can bring major improvements to many fields, from public health to the energy efficiency of companies and cities. These opportunities can only be seized if we help everyone move past their fears.
It's with this idea in mind that the AI4Belgium coalition was established in Belgium. Created on 29 March 2019 at the initiative of Alexander De Croo and Phillipe De Backer, the Ministers of Digital Agenda at the time, this national artificial intelligence hub brings together leaders from academia and business already active in the field. It is led by AI expert Nathanaël Ackerman.
AI4Belgium has worked on the Belgian launch of the "Elements of AI" MOOC.
A free global MOOC on Artificial Intelligence
Designed at the University of Helsinki in Finland, the MOOC Elements of AI aims, first and foremost, to be an introduction to the topic and a way to discover the main principles, concepts and applications of AI in our daily lives. Therefore, significant prior technical knowledge is not required to participate: 25 hours are sufficient to complete the training, after which participants receive a certificate and are able to reflect critically on the challenges of AI.
In brief, Elements of AI is:
diverse
free
available in French and in Dutch
accessible to everyone
Note that about 40% of the participants in the Elements of AI course in the various European Union countries are women, i.e. more than double the average for IT courses.
This accessibility is why the European Commission decided to share it with as many people as possible: the EU took on the expense of translating it into the various European languages. As a result, the MOOC has already been presented in Norway, Estonia, Lithuania and Germany.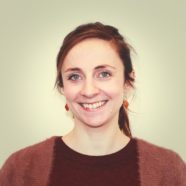 Elise Vandenberghe
Digital Strategy Advisor at hub.brussels
Having taken many training courses of this type, I can say that this is by far the best one. It helps you understand how artificial intelligence works, in a fun and simple way. Given the importance of this technology in our daily lives, everyone should familiarise themselves with its mechanics.
In Belgium, the MOOC was launched in French and Dutch at the behest of SPF Stratégie et Appui and AI4Belgium, with the support of hub.brussels, Innoviris, DigitalWallonia4.ai and other renowned partners, with the collaboration of UCLouvain and the KULeuven, academic supervisors of the MOOC. The objective is the same as in Finland: to train 1% of the Belgian population. What is hiding behind this technology inspired by the human brain? Come find out! 
A platform for AI initiatives in the Brussels region
artificial intelligence.brussels is a platform which offers an educational and structured presentation of the various public initiatives for AI available in the Brussels-Capital Region.
The product of a close collaboration between hub.brussels, Innoviris and a series of regional players, the purpose of the project is to categorise the various artificial intelligence initiatives and provide them with visibility.
Women in AI
The Women in AI project from Women in Tech is one of the projects offered by hub.brussels.
Led by 1819 and hosted by hub.brussels, Women in Tech is the first female European ecosystem for empowering women in technology and innovation. 
Roughly thirty public and private sector partners have mobilised to create positive action together for women and increase diversity in the technology sector.
Initiatives categorised based on profiles
These initiatives have been organised according to 6 separate pillars to help Brussels citizens find the initiatives suited to their profile, whether they are a researcher, entrepreneur, student or average person.
Financing: find the institutions that offer financial aid to carry out your projects.
Accelerators and Assistance: get guidance from assistance providers and Brussels incubators to help your project succeed.
Training: learn more about the mysteries of AI with training for all levels.
Research: find research centres and laboratories active in AI.
Ecosystem and Community: get to know the AI communities in Brussels and build your own network.
Data: find public data for your AI project in a few clicks.