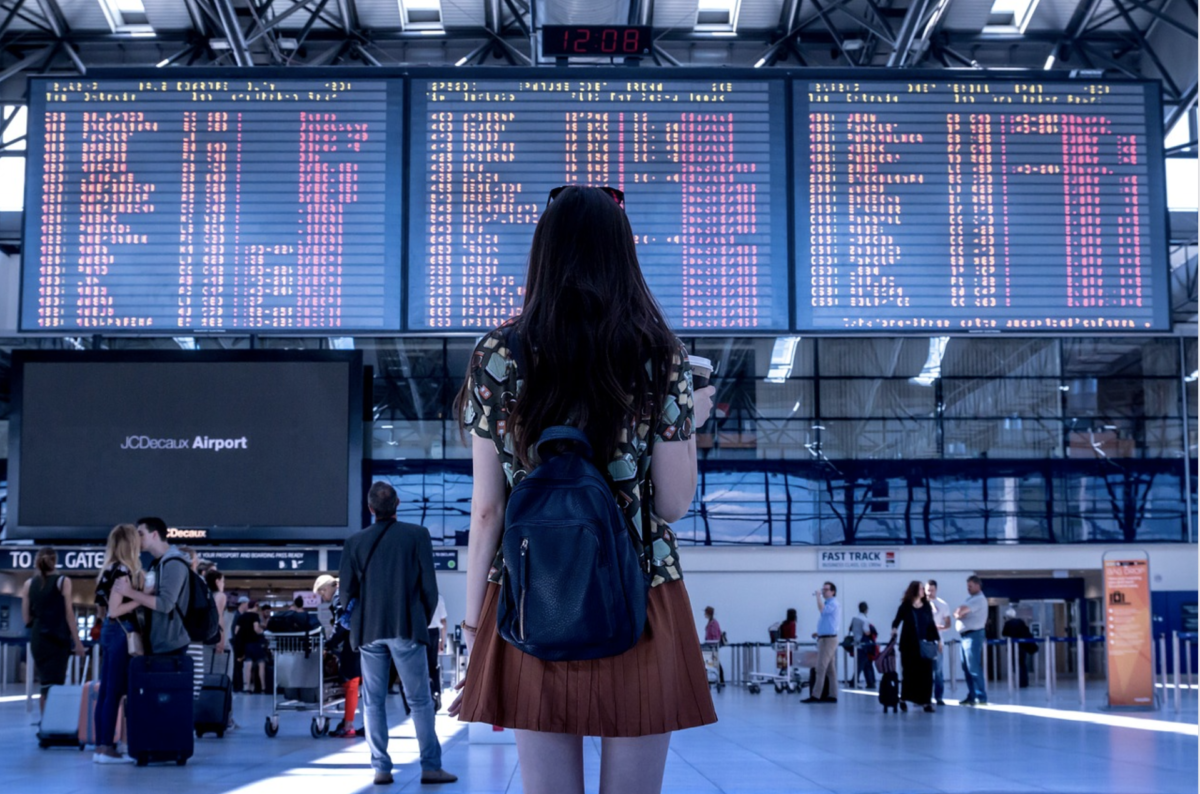 10 tips to start exporting
Foreign trade is an essential lever for the prosperity of Brussels-based companies. Do you want to conquer new markets? Increase your customer base? Your turnover? Your margins? Here are our 10 tips.
Due to the relatively small size of the region, companies that flourish in Brussels are quickly required to consider exporting to continue growing. Thanks to our international network of almost 100 Economic and Commercial Attachés and an export team based in Brussels, hub.brussels can assist you with your first steps in international markets, from Brussels to Berlin, New-York to Kinshasa.
Below are 10 tips you should take into account when taking the first steps of your project!
1.  Find out if you are ready to export
Before packing your bags, take the time to think about what you will put in them. Does your company already have a solid national base? Can your production capacity be upscaled? Will people be interested in your products or services in the market you're considering?
A SWOT analysis will help you answer these basic questions. This company strategy tool is used to define the options available in a strategic field. It analyses:
Your company's strengths (production capacity, innovation, niche products);
Your company's weaknesses (human resources, finances, lack of international expertise);
Your company's opportunities (growing markets);
Threats to your company (competition, financial risks).
Do this analysis for each of the products and services you are offering. If the results aren't optimal, revisit your business and financial plans.
Identify the product(s)/service(s) you want to export
If you're seriously considering exporting, it means that your company is doing well and/or that during a trip or seminar you became aware of the success potential of your product/service in a particular market.
Note that ideas abound in an entrepreneurial environment…and that there is plenty of competition. Doing a SWOT analysis upstream will reveal all of the risks and opportunities.
When you select the products/services you want to export:
Give preference to niche products/services: these markets are more accessible to SMEs and local competition is less intense than in major markets.
Select the product(s) and/or service(s), that set you apart from your competitors: your product or service must stand out in the marketplace. The "Unique Selling Proposition" marketing concept will help you in this respect: the USP will conceptualise the uniqueness of your company's offering and show the benefits it provides over its competitors.
3. Identify your market
Faraway countries are appealing. However, distance creates a number of obstacles: financial, linguistic, cultural, etc. You should start by exporting to neighbouring countries which share your language and your culture. 60% of the purchasing power of the 512 million inhabitants of the European Union Customs Union is concentrated within 500 km of Brussels. This provides you with many advantages:
You can second your staff to another country with limited administrative constraints;
You can travel on location quickly;
The cost of travel is relatively limited.
Do you want to export beyond neighbouring countries? Here are our tips by continent:
North America, which has partially inspired our business culture, should be the priority objective for major exports.
North Africa and sub-Saharan Africa are also close, both geographically and culturally. One significant argument is that these countries are in the same time zone as us and are easily accessible from Brussels Airport or the Port of Antwerp. Note that for African markets, it is especially important to be introduced to local prospects via an Economic and Commercial Attaché, a local partner or during an official Brussels or Belgian economic mission.
Asia is obviously appealing. However, the size of its markets is matched by the complexity of getting a foothold. Don't venture in until you have the financial and human resources needed for a long sales effort.
Haven't decided on your destination yet? Contact Katia!
In the meantime, here are some tools that should help you clear a path to your market:
Google Market Finder: this tool will help you find markets which match your offering by highlighting the frequency of searches for products or services similar to yours and the frequency of searches on your company name or that of your competitors;
Credit insurer country sheets: these are particularly useful to help you understand the value of a market and the related insolvency risks:
Transparency International: This organisation analyses the transparency and corruption levels of countries. It will also provide you with an understanding of the complexity of the local market, of time to market and whether or not the target market really matches the values of your company.
4.Distribution: what sales channels should you use in another country?
Whether you're exporting goods or services, several distribution solutions are available:
For goods
You can work with an agent or a distributor.
Working with an agent or a distributor already located in the country is ideal, and sometimes a requirement in certain markets. You will gain precious time and ensure that your foreign customers have a local contact they can trust. 
Agents take a commission on your orders or sales. They don't invest in local marketing, don't provide after-sales service and don't collect receivables.
Distributors are importers who purchase inventory and distribute your products. They handle customs formalities, collect receivables, do marketing and can also provide after-sales service.
Local and international e-commerce platforms also act as agents and distributors nowadays.
If you have the financial and human resources, direct sales will be the most attractive option: you don't have to share your margins, you are in direct contact with the customer, etc. This usually entails opening your own sales branch or a subsidiary.
For services
Do you provide expertise or consulting services? Slip into the suitcase of one of your customers or partners! If need be, you can share some margin with them to encourage them.
For example: when a developer wins a foreign contract, they bring the Belgian partners, architects, consulting offices, builders, subcontractors and others they usually work with and introduce them to the market.
Likewise, when one of your customers goes abroad, encourage them to hand out a few of your business cards here and there to prepare the field for your future arrival in the market.
5. Adapt to the local culture
It's important to understand local usages and customs to ensure the success of your international expansion project. Before adapting the good or service you're selling, your behaviour and attitude must be adjusted to the market's specificities.
This will require an initial prospecting trip. You can accomplish this by joining one of our trade shows or economic missions or by meeting with our Economic and Commercial Attaché on site.
6. Call on experts
To each their own business. You manage the product/services; let others take care of ensuring that they can be legally distributed in other countries. We highly recommend that you work with professionals on legal and tax matters.
Remember these important VAT principles:
Delivery of goods to a foreign company subject to VAT (B2B)
If you're exporting to an EU country, there are no specific formalities and there are no VAT payments required in Belgium. You have to ensure that your customer was registered with the VAT authorities when you invoiced them.
Belgian VAT is applicable outside of the EU. Customs will issue an EXZ document attesting to the fact that the goods have left Belgium.
VAT is not applicable outside of the EU in countries with which the EU has signed Free Trade Agreements. In this case, customs will issue an EXZ document and a EUR1 document.
Deliveries of goods to a company not subject to VAT (customer not subject to VAT receiving delivery in the EU)
Belgian VAT is applicable up to a revenue threshold in the country in question.
7. Protect your company's know-how
There are several ways your know-how and your company can provide added valued in the international market, while ensuring that you don't get dispossessed by the competition. 
If you will be exchanging strategic information with a prospect, signing a confidentiality agreement will provide proof of the parties' commitment to engage in negotiations under the best possible circumstances.
Consisting in a set of exclusive rights covering "intellectual work", intellectual property also grants its holder a temporary exclusive right of use in a given country. It includes the following, among other things:
Paintings, photos, drawings, literature, cinema, music, websites, furniture designs, course manuals, choreographies and computer programmes are works that can be protected by copyright. Under Belgian tax laws, the revenue resulting from the use of copyright is taxed at 15%, i.e. significantly less than the profits of companies or personal income
Patents
A patent is an exclusive and temporary right of use of an invention which is granted by the government in exchange for the disclosure of the invention. The invention must meet a number of strict conditions to qualify for a patent. Patents can be obtained for a product, a result or a process. However, note that patents are costly and limited in time!
Trademark protection
Trademark protection is not applicable by default, contrary to copyright. Depending on the country in which you want to obtain trademark protection, you must follow the procedure for a Benelux or a European Union trademark. If you want protection outside of the European Union, you will have to follow the international procedure.
8. Secure payments for your sales
In an ideal world, you should be paid in full before you ship an order. In practice, unfortunately, this logic can't always be applied: you will often be required to provide credit for all or part of the amount due and, therefore, incur the risk of non-payment.
Several techniques are, however, available to protect yourself:
A confirmed irrevocable letter of credit is a technique which enables you to obtain payment for merchandise when the ownership documents are provided to the customer's banker. Letters of credit provide significant payment security, but require strict compliance with formalities.
9. Promote your success
Exporting is decisive step in your company's growth. Be the leading ambassador of your international success! Provide yourself with maximum visibility via a website which includes your international references or via a presence on social networks, where you can position your company and its international image. The media also provides an excellent way to communicate and broadcast your success, on condition that you know how to use it.
10.hub.brussels goes with you, in Brussels and beyond
Can you put a check mark in front of the first three tips above?
Then, you're ready to export! True to its motto, hub.brussels will be with you from the time your project takes off to its landing beyond our borders.
More info?
For any other question, contact Katia