Are you an aspiring entrepreneur or already established? Do you have questions about town planning in Brussels? Do you need to apply for a planning permit? We are here to guide you.
What is a planning permit?
A planning permit is approval for a building relating to its use, outer appearance, supporting structures, etc. Some types of land use are also covered by a planning permit.
Before starting a project, you need to find out whether it requires a new planning permit for any particular activities or work (e.g. construction, demolition, change of use, felling a tall tree, significant change to relief of the ground, erecting a sign, chimney or window pane, replacing a bay window).
What help can the hub.brussels team provide?
Our team provide personalised, free and confidential support to companies in Brussels, for issues relating to town planning in the Brussels-Capital region:
we inform you of your obligations related to town planning regulations
we determine whether your project is practical and whether you need a planning permit
we support you in preparing your application and accompanying documents
we help you understand the decisions made by administrative authorities
The role of hub.brussels is not to accompany you in case of appeal against a decision of the administration in the field of town planning. However, we would like to draw your attention to the fact that the Brussels Chamber of Commerce (BECI) can inform you about the first steps to take. You can find out more here.
The different stages of preparing your application in three explanatory videos
They benefited from this service...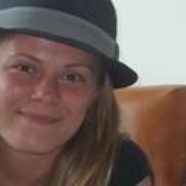 Caroline Pickett
Social laundry project in Anderlecht
Finding oneself in the maze of permit applications required to launch an economic activity is sometimes a real obstacle course. Thanks to hub.brussels and my advisor, I was able to submit my permit applications in a timely manner. Their expertise, availability and pro-activity were indispensable to me to successfully complete my project.
What are the conditions for benefiting from this support?
The expert advice provided is restricted to companies
operating within Brussels
or those planning to launch a company there
provided that it is not related to accommodation
Would you like to prepare your application yourself? Find the relevant documents on the 1819 website!
Still have questions about the planning permit for your company? Contact us!

Fields marked with * are required.
We place an extremely important value on the confidentiality and security of your personal data. The
personal data protection policy
from hub.brussels informs you about how we process your data and about your rights.