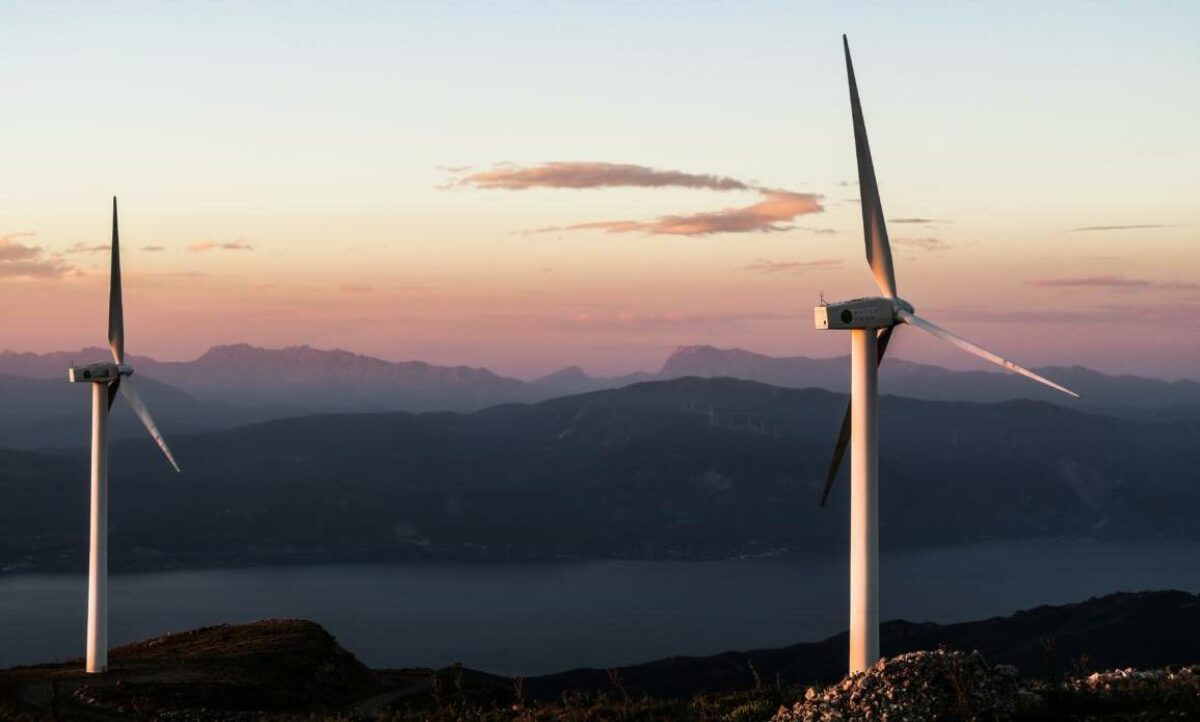 Brussels renewable energies seduce Vietnam
On 20 October, five flagship energy and environmental companies from Brussels headed for Vietnam, led by our Deputy CEO Annelore Isaac, for an economic mission focused on renewable energies and infrastructure. A little bit of history on the basis of Brussels expertise in Southeast Asia.
Benefitting from a long coastline favourable to developing solar and wind energy, Vietnam has great potential in the field of renewable energies. However, the country's rapid economic and demographic development over the last decade has actually created a new challenge: responding to the exponential demand for energy.
The Vietnamese government has expressed the wish to gradually reduce its dependence on traditional energies and put more of an emphasis on protecting the environment. The still unexploited market for natural energy resources has therefore appeared as a track to explore. And foreign expertise in these sectors is a necessary input.
On a hot October morning, nine Belgian companies set therefore down their suitcases – and their expertise – on the tarmac at Ho Chi Minh Airport.
Energy & Infrastructure: savoir-faire from Brussels
Vietnam aims to complete, by 2020, the legal basis for the development of smart cities and to take preparatory steps to pilot the project in several cities. This project leads to a large share of foreign investments, in order to expand the current stock of infrastructure in Vietnam. And lots of room to manoeuvre for private and foreign investors in the development of these various types of infrastructure: motorways, metro, airports, port infrastructure…
The business opportunities for Brussels companies in Vietnam therefore lie in the technical advantages they can offer the local market: architecture, engineering, provision or supervision of equipment, investment…
On the renewable energies side, the Energy Development Plan aims to gradually develop the intelligent electricity networks, notably by using Smart Grid technology, in which many Brussels companies excel. The development of renewable energies also needs to grow considerably, requiring qualified foreign expertise, such as that of our companies…
Elia Grid International: innovative energy
A subsidiary of Elia, a 100% Brussels group, Elia Grid International (EGI) is active in energy transmission and consultancy. With two transmission system operators – Elia in Belgium and 50Hertz in Germany – the group is one of the top five transmission system operators in Europe.
Spread across Belgium, Germany, Saudi Arabia, Qatar, Singapore, and the United Arab Emirates, Elia Grid International also carries out projects on every continent.
Since 2017, Elia Grid International has been very active in Vietnam; the group has been chosen as a consultant to the European Electricity Network for the development of a roadmap for creating an intelligent network on Vietnamese soil, which supports the integration of renewable energies into the national grid.
Macq NV/SA: traffic automation
A 100% Belgian company founded in 1923, Macq is active in the development and manufacture of fully automated and integrated ANPR camera solutions for traffic management.
A pioneer in intelligent mobility applications since the 1990s, Macq has become one of the leading players in Europe in the development of ANPR-based applications. Its hardware and software systems are used around the world.
The company from Evere has developed a pilot project in the Vietnamese province of Lam Dong on behalf of the provincial police service, in applying the Highway Code, notably through the instant detection of vehicle speed.
Odyssee Mobile: the mobile software for field workers
Odyssee Mobile develops automation software that helps service companies to manage all service activities in the field. The Brussels-based company aims to increase their turnover by giving salespeople adequate mobile tools and access to data to improve their sales activities.
Odyssee Mobile can therefore manage maintenance and repair services, from the management of work orders to planning, via the mobile collection of timesheets, on a single platform.
With a team of 15 people in Can Tho, Odyssee Mobile wants to expand into the Vietnamese market and from there, spread throughout South Asia, turning the Can Tho office from a local to a regional headquarters.
SODRAEP: at the heart of the networks
A versatile company from Anderlecht, specialized in the construction and rehabilitation of networks as well as in the construction of their associated works, SODRAEP is positioned as a leading company in Belgium in Public Works.
For more than 30 years, the company has acquired a strong and recognized experience in many fields such as: wastewater and rainwater treatment, sewer renovations, but also in roads and geothermal energy. A partner of the parent company SADE, the company is committed to sustainable development.
With over 600 employees, SODRAEP has recently expanded its activities beyond Belgian borders, particularly in the Democratic Republic of Congo and Vietnam.
In Vietnam, the company provides engineering, technical assistance and equipment supply for the construction of sewage systems, pumping stations and sewage treatment plants in the provinces of Thai Nguyen, Hanam, Ha Tinh and Cua Lo City.
Tractebel Engineering Ltd: energetic engineering
At the head of the energy transition and with 150 years of experience, Tractebel is one of the largest engineering consulting companies in the world. With around 5,000 experts and offices in 33 countries and branches in Myanmar and Vietnam, Tractebel offers multidisciplinary solutions for energy, water and infrastructure.
The company in Place du Trône, in Brussels, is a subsidiary of ENGIE, a global energy player and expert operator in the three fields of electricity, natural gas and energy services.
In July 2018, Tractebel was selected by Ha Do Binh Thuan Energy, a Vietnamese developer of renewable energy projects, as owner engineer for the 48 MW Hong Phong 4 solar photovoltaic plant in South Vietnam. Its teams in Thailand, Belgium and India are working on this new project together.
hub.brussels, your gateway to Vietnam
In the current context, all projects in Vietnam are public projects and therefore go through the local authorities and the single party that runs the country. It is therefore necessary, for companies wishing to do business or have access to national projects, to go through an official structure such as hub.brussels. 
In its capacity as Brussels Business Support Agency, hub.brussels:
Facilitates contact and access to these projects for Brussels offices;
Holds a series of thematic seminars that can enlighten participating companies on the specificities of the market;
Organises B2B appointments, meetings and exchanges with local officials and companies, through its on-site Economic and Commercial Counsellor;
Co-ordinates visits to industrial sites.
To date, our Vietnam office supports 18 Brussels companies with representative offices, branches and agents in the country.
Do you want to export to Vietnam? Contact Hien and Chrysoline!

Tran Thi Hien (BRU)
Economic and commercial attaché | Vietnam

+84 4 39 34 61 82

EMBASSY OF BELGIUM
Somerset Grand Hanoi
Offices Building, 9th Floor
49 Hai Ba Trung Street
Hoan Kiem District
HANOI

hanoi@hub.brussels