After positioning his microphones on film sets for ten years, François Fripiat felt that he was ready to set off on a more ambitious project: to provide a sound identity to the virtual world. 
This parallel universe was highly developed from a visual and graphics standpoint but it was still lacking a sound dimension. 
Innovation and investment: hub.brussels in stereo
hub.brussels' first role was as a sounding board. Its teams guided the engineer toward two key institutions in the field.
Financement
Coaching et networking
hub.brussels has helped Demute to position itself as a reference sound studio in the immersive field at an international level.
supported François in the realization of his business model, his technological positioning, his development strategy in Brussels and internationally
advised the sound engineer on the legal aspects of his project
monitored the studio in the context of the mybusinesspass program
practiced the Doppler effect by taking François on a royal mission to Korea as well as on various international trade shows: Atelier Grand Nord, Gamescom, Cannes… These events led to very promising business relationships.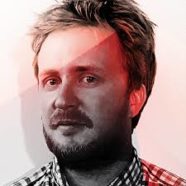 François Fripiat
Founder of Demute
hub.brussels' collaboration was essential then and still is today. In a rapidly changing industry, it's essential to be able to consult with your peers in a cluster, as well as to help you grow and figure out when and how trends will change!
Find out about screen.brussels, hub.brussels' audiovisual cluster
The move from recording to producing a complete sound universe was the crazy challenge of a 30-year-old sound engineer. Demute was successful. The shock wave travelled well beyond Brussels and generated interest among the planet's biggest techno-freaks!
Do you have an audiovisual project? The screen.brussels cluster tunes you into events, training and networks.