Are you the manager or owner of a hospitality establishment? Do you want to provide an offering better-suited to your customers' needs? Attend the "Update your menu" coaching session and rework your offering!
To offset the immediate losses and the failing cash flows resulting from the crisis, many restaurants and/or bars have had to reinvent themselves by updating their menu and providing take away service. How can you rethink your offering quickly and effectively? The answer in 60 minutes.
Review your menu in just 60 minutes!
By the end of the one-hour coaching session, you will be able to:
take a step back from your current offering
assess whether or not it's worth updating your offering based on pragmatic, well-thought-out criteria
start updating your offering
identify the best option for your business (a weekly menu, an aperitif/brunch, highlighting your best sellers)
How can you benefit from this coaching?
In order to ensure that the coaching meets your needs, a diagnosis of your activity must be made. Our Retail team will then contact you within 24 hours to discuss it in more detail and to recommend a list of coaching sessions that are best suited to your situation.
Coaches specialised in marketing strategy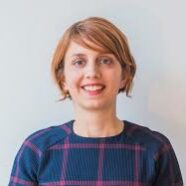 Virginie Roux
Expert in marketing strategy and positioning
Virginie Roux is a marketing expert who specialises in defining positioning/brand identity and market strategy. She is the co-founder of Eurêka Food Agency. She wears two hats to provide support to the restaurant brands she works with day-to-day. Her customers are self-employed restaurant owners and Belgian and international chains.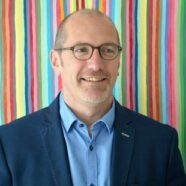 Tony Hamadouche
Distribution and retail expert
Tony Hamadouche has a degree in Marketing & Retail. He spent the first part of his career in the distribution and retail sales sector on both the brand and distributor sides.
He founded Retail Expertise and has been assisting retailers of all sizes and in every sector for the past 10 years to develop their concept and strategy and to improve their retail performance.
What are the requirements to benefit from this service?
There are no prerequisites. However, it's worth getting prepared ahead of time for the coaching day:
the restaurant's current menu
a list of the strong and weak points of your current offering
Emergency support
Do you have other, more urgent, needs than this? A regional team with diverse expertise has been established to provide Brussels entrepreneurs affected by the COVID-19 crisis with a quick and effective response and to help them recover. Loan mediation, financial and legal advice and psychological coaching… Get help from our specialists!
About micro-coaching
Given the measures announced for retail outlets and hospitality establishments in Brussels, hub.brussels has set up a series of micro-coaching sessions to quickly meet the needs of these two sectors, explore options and expand horizons.
During this coaching session you will learn how to map all your fixed and variable costs, and then adjust your sales prices or your menu.
This coaching will allow you to identify the complementary products already present in your card or fridge in order to increase your average ticket.
This coaching will allow you to take the necessary distance to reinvent your business and rethink its organisation.