Have you operated a company for at least three years and want to instil your passion in young entrepreneurs? Participate in the "Erasmus for Young Entrepreneurs" programme and share your experience!
Erasmus for Young Entrepreneurs is a multinational exchange programme that offers young people and future entrepreneurs the opportunity to train, for one to six months, with seasoned entrepreneurs who run small businesses in the various participating countries.
https://www.youtube.com/watch?v=KdSc1shbc1Q
What is Erasmus for Young Entrepreneurs?
The goal of the Erasmus for Young Entrepreneurs programme is to stimulate the internationalisation and growth of SMEs and better prepare new entrepreneurs by offering them a concrete experience with a host.
The programme also enables any experienced entrepreneur – with a minimum of three years of experience – to host an aspiring entrepreneur and play the role of a mentor.
By participating in the programme, you also benefit – free-of-charge – from fresh ideas and the motivation of a budding entrepreneur, while also establishing international contacts and benefiting from the support of a network of intermediary organisations such as hub.brussels.
How can the hub.brussels team help you?
We can provide you with:
Practical information about the programme
Assistance with the candidacy application process
Assistance with the administrative side of the programme
Help finding a young entrepreneur with a suitable profile
Information and guidance for developing your company
An overview of hub.brussels' services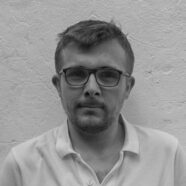 Quentin Aries
Café Babel
Cafe babel was looking for a fresher look on all activities and ongoing projects, and that's what Katerina has been bringing to the network and we are very pleased about it. It is an excellent opportunity for structures such as café babel, to get brand new perspectives on projects and activities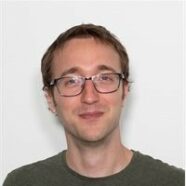 Pierre Herfurth
Advisor Programme EYE, hub.brussels
Exchange experiences, access new markets, acquire new skills, new partnerships and innovative ideas... Every host entrepreneur has good reasons to be happy with the programme. I believe this is why EYE has worked so well among entrepreneurs in Brussels.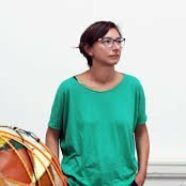 Sonia Dermience
Komplot
I love sharing my experience with young people, but Usua has also taught me many things. This experience has been a true exchange of knowledge.
What are the requirements to participate in this programme?
The programme is open to all business sectors. You must, however, meet all of the following conditions:
Your permanent residence must be in a participating country (Albania, Germany, Armenia, Austria, Belgium, Bosnia-Herzegovina, Bulgaria, Cyprus, Croatia, Denmark, Spain, Estonia, Finland, France, Greece, Hungary, Ireland, Iceland, Italy, Latvia, Lithuania, North Macedonia, Malta, Moldavia, the Netherlands, Poland, Portugal, Czech Republic, Romania, the United Kingdom, Serbia, Slovakia, Slovenia, Sweden, Turkey and Ukraine.)
You have more than three years of experience as an entrepreneur
Do you want to pass on your knowledge? Contact us!

Pierre Herfurth
Advisor Erasmus for Young Entrepreneurs

Tel: 02 422 51 26
Mobile: 0494/91.32.87

pherfurth@hub.brussels
Fields marked with * are required.
We place an extremely important value on the confidentiality and security of your personal data. The
personal data protection policy
from hub.brussels informs you about how we process your data and about your rights.