Medtech Atelier gives free access to a prototyping infrastructure for your medical devices. Do you have a medical device project and dream of seeing how it turns out in 3D? Is your activity based in Brussels or do you plan to set up there? Then you have come to the right place to confront your revolutionary idea with reality, create your prototype and make it evolve.
What is the MedTech Atelier?
MedTech Atelier has been at the Brussels Life Science Incubator (BLSI) since December 2019. This space, measuring 30 metres squared, offers entrepreneurs from the medical technology sector the complete set of equipment necessary for their development. The infrastructure includes among others:
a medical grade oven
a medical grade heat-sealer
a CAO workstation
an endoscope
small equipment items (tools, cutting mat, connectors, etc.)
How can the Medtech Atelier from hub.brussels help you to develop your medical equipment?
Covartim provides you with the expertise and technical support you need to use the Medtech Atelier equipment properly.
The hub.brussels Health and Care team can give you individual support to develop your strategy, define your economic model or even research funding.
You can also ask for collective support notably by participating in the programme MedTech Accelerator®
What are the conditions for benefitting from Medtech Atelier's services?
Are you a Brussels start-up, spin-off or innovative SME (or planning to set up in Brussels)? Then you're lucky enough to be able to access the services of the Medtech Atelier. Send your candidate file via the form below.
Good to know: Medtech Atelier equipment and support can be accessed automatically by candidates selected for the MedTech Accelerator®.
Access to a computer equipped with 3D software: a real added value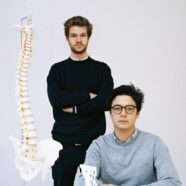 Louis-Philippe Broze
Spentys
Access to a computer equipped with 3D software to draw the plans provides real added value when it comes to performing numerical resistance simulations. These softwares are expensive, difficult to access for a startup.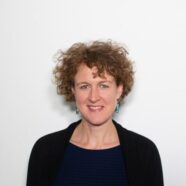 Azèle Mathieu
lifetech.brussels
Our objective is to complete the ecosystem of resources available in Brussels to make it a favourable environment for the emergence and development of projects in the medical device.
Ready to move from idea to prototype with the MedTech Atelier? Send us your file!
All fields marked with an asterisk* are required to complete your application.
We attach the utmost importance to the protection of your personal data. The hub.brussels Personal data protection policy informs you about how we process your data and your rights.