Make your horeca more sustainable in 60 minutes
Do you have a hospitality establishment in Brussels? Would you like to be more sustainable and adapt your menu to make it more eco-friendly? Take concrete action in line with your values in just 60 minutes!
No need to reinvent your entire concept to implement a sustainable approach. Several aspects of your hospitality offering can be quickly and easily adjusted to change your approach: work with the seasons, reduce waste, offer home-made items, etc. How can you adapt your offering to your values? The answer in 60 minutes.
A more sustainable hospitality business in just 60 minutes!
This coaching session covers six key concepts:
zero waste: the goal of zero-waste cooking is to maximise product use, which immediately results in a better yield per kilo of food.
seasonality: buying products in peak season lowers costs. Which calendar(s) should you use? Which products should you choose and how should you cook them to optimise your margin while still following current trends?
vegetarian menu: decreasing or eliminating the amount of meat or seafood you use will lower food purchase costs, have a smaller impact on the environment and be in step with current trends.
home-made foods: an original home-made desserts and beverages menu will spark your customers' curiosity and their interest in trying your menu. Home-made dishes will set you apart from your competitors and increase the average order amount.
supplier selection: working with local suppliers will help you save while staying true to your values. Find compatible suppliers.
take away: take away sales generate a great deal of polluting waste for the planet and are also expensive for restaurants. Find alternative approaches!
By the end of the coaching session, you will:
zero waste:
understand the thinking behind "zero waste" in the kitchen
know how to optimise your menu creatively thanks to product gains
have examples of what to prepare based on your current supply/menu
seasonality:
reflect the season in a recipe or menu
adapt your best-selling recipes to the four seasons
find local alternatives to exotic vegetables prepared out of season
vegetarian menu:
make meat and seafood choices: breeds and species, seasons, labels, etc.
understand how to adapt your menu to reduce portions: combinations with cereals, legumes and vegetables
have examples of dishes in which meat and seafood are used as condiments rather than as main ingredients
understand the principles behind vegetarianism and provide balanced vegetarian dishes
understand the principles of veganism
home-made:
understand what can be changed in your current menu
have examples of options to make home-made beverages and desserts using seasonal products
set sales prices
supplier selection:
find out where to get your supplies to meet your needs and reflect your values
take away:
optimise your packaging and offer less polluting solutions to your customers
reduce certain costs by embracing new zero-waste habits
Specialists in ecological transition: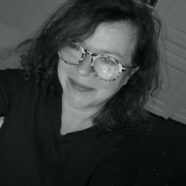 Malika Hamza
Sustainable food consultant
Malika Hamza is known for her unique expertise in sustainable food, the Brussels-based Good Food strategy, culinary communication, coaching and training of hospitality sector players. Via Innovative Cuisine, Malika provides a range of culinary communication services, sustainable food consulting, research, training and coaching for hospitality professionals.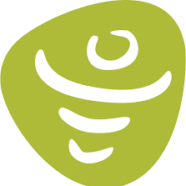 Groupe One
Sustainable economy specialists
Groupe One's goal it to facilitate the creation of sustainable companies in Brussels and Wallonia. Its experts have been providing training in company creation and sustainable business models for over 20 years. Its teams assist project leaders from concept to implementation and help them with the daily management of their sustainable project. 
Emergency support
Do you have other, more urgent, needs than this? A regional team with diverse expertise has been established to provide Brussels entrepreneurs affected by the COVID-19 crisis with a quick and effective response and to help them recover. Loan mediation, financial and legal advice and psychological coaching… Get help from our specialists!
About speed coaching
Given the measures announced for retail outlets and hospitality establishments in Brussels, hub.brussels has set up a series of coaching sessions to quickly meet the needs of these two sectors, explore options and expand horizons.
More economic transition speed coaching sessions:
Jouw bedrijf wil duurzamer of ecologischer gaan werken? ? In deze gratis coaching-sessie geven onze experts concrete tips!
This coaching will help you find the right tools to communicate your sustainable offer and get your message and values across.