Make your business more sustainable in 60 minutes
Do you have a retail business in Brussels? Would you like to be more sustainable? And adapt your concept to make it more eco-friendly? Take concrete action in line with your values in just 60 minutes!
No need to reinvent your entire retail concept to implement a sustainable approach. You can implement it quickly and easily by selecting certain suppliers and with practices to limit food waste and the use of bags and excess packaging. How can you integrate these values in your concept? The answer in 60 minutes.
Your business more eco-friendly in just 60 minutes!
By the end of the coaching session, you'll be able to:
analyse the aspects of your business that can make it more sustainable: suppliers, waste management, reuse and second-hand, water and energy, co-creation with customers and suppliers, collaboration with neighbouring retailers, sustainable set up, etc.
identify and implement actions for your business
Our specialists in ecological transition: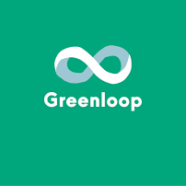 Greenloop
Ecological transition specialists
Greenloop is a consulting and action research company which assists organisations and regional communities with their ecological transition. Created in 2008 based on the concept of biomimetics, Greenloop works with life sciences to generate impact and gain people's commitment to transition. Its experts help companies transition to more sustainability and resilience.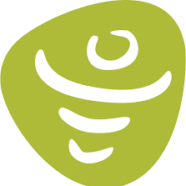 Groupe One
Sustainable economy specialists
Groupe One's goal it to facilitate the creation of sustainable companies in Brussels and Wallonia. Its experts have been providing training in company creation and sustainable business models for over 20 years. Its teams assist project leaders from concept to implementation and help them with the daily management of their sustainable project. 
Emergency support
Do you have other, more urgent, needs than this? A regional team with diverse expertise has been established to provide Brussels entrepreneurs affected by the COVID-19 crisis with a quick and effective response and to help them recover. Loan mediation, financial and legal advice and psychological coaching… Get help from our specialists!
About speed coaching
Given the measures announced for retail outlets and hospitality establishments in Brussels, hub.brussels has set up a series of coaching sessions to quickly meet the needs of these two sectors, explore options and expand horizons.
This coaching will teach you how to reduce your environmental impact through a series of concrete measures.
This coaching will help you find the right tools to communicate your sustainable offer and get your message and values across.