International development with Entreprise Europe Network Brussels
Are you an SME, a company, a university or a research centre based in Brussels interested in expanding in Europe and beyond? Enterprise Europe Network Brussels puts a team of experts at your disposal to help you expand into international markets and tackle the challenges of foreign markets.
What is Enterprise Europe Network?
Enterprise Europe Network helps European companies innovate and internationalise free-of-charge. It provides advice and services to help you grow internationally and take on the challenges of the single market. It helps you find partners and assists you with your innovation projects.
The network, established in more than 60 countries around the world, brings together 3,000 experts from more than 600 member organisations. It's the largest support network for SMEs in the world.
How can the hub.brussels team help you develop abroad?
Hub.brussels and Beci, the Brussels Chamber of Commerce, host Enterprise Europe Network Brussels. At hub.brussels, our experts from Enterprise Europe Network Brussels provide SMEs and economic and academic players based in the Brussels-Capital Region with advisory and support services for internationalisation and innovation.
We can shed light on:
The best strategy for international development through technological collaboration, collaborative innovation and R&D
How to find the technology you need to innovate in your business line or position your innovative solutions/products in a new industry niche or new geographical market
How to improve your ability to internationalise successfully
The most effective approach for scaling up your start-up
The most suitable financing source for your R&D and European competitiveness projects (Horizon 2020/HorizonEurope, COSME/Single Market Programme)
La façon d'améliorer la croissance de votre activité ou le management de vos processus d'innovation afin d'augmenter vos performances et atteindre une croissance durable
The most suitable way to finance your growth
How to improve the growth of your business or better manage your innovation processes to improve your performance and achieve sustainable growth
How to manage and harness your intellectual property at the international level
The three steps to follow to benefit from the services of Enterprise Europe Network Brussels
Get in touch
The first step is to get in touch with Enterprise Europe Network Brussels. Our team:

listens to your needs with regards to your internationalisation strategy Provides you with the information you are looking for and advice relating to the strategyor
points you to the hub.brussels service or Brussels ecosystem which is best suited to you

Create an action plan
If the network is the right service for you, our Enterprise Europe Network Brussels advisor:

agrees on an action plan with you for implementing internationalisation activities with Enterprise Europe Network Brussels
assists you in defining and implementing an action plan, making optimal use of opportunities, methods, tools and services

Execute your action plan
We provide your company with assistance throughout its development. Our goal is to ensure that you meet your objectives and that your company becomes as competitive as possible, by creating and contributing good leads.
What are the requirements to benefit from this service?
Our services are reserved for economic and academic players based in the Brussels-Capital Region who have both the will AND the ability to internationalise and innovate.
In Belgium, Enterprise Europe Network is present in all three regions. Companies located in Flanders or Wallonia can contact :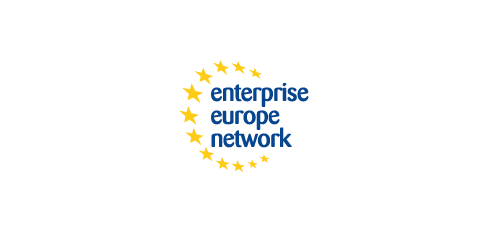 Are you ready to broaden your horizons in Europe? Contact us!
Fields marked with * are required.
We place an extremely important value on the confidentiality and security of your personal data. The
personal data protection policy
from hub.brussels informs you about how we process your data and about your rights.