Improve your lighting in 60 minutes
Do you operate a retail business or a hospitality establishment? Do you want to create an atmosphere that reflects your shop's image? Save money while putting your business in the spotlight with the help of our retail design experts!
Businesses very rarely change the lighting of their premises during the refit. It's a detail but it makes a big difference because lighting sets the tone and atmosphere of a retail space. How can you set the dimmer for optimal results? The answer in 60 minutes.
Make your store shine in just 60 minutes!
By the end of the coaching session, you'll know:
what type of lighting to use for the atmosphere you want to create
how to use the right lighting to highlight your shop's image
how to save money
Retail design specialists: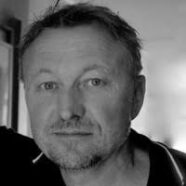 Eric Yven
Retail design Expert
After contributing to the success of IKEA stores in France, Australia and Belgium for over 15 years, with Very Retail Design, Eric Yven is now defending brick-and-mortar retail as an indispensable economic and social vector for the development of our cities. He provides tailored support and turnkey solutions over two to ten days.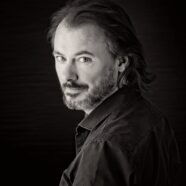 Steven Bollé
Retail coach & designer
Steven Bollé is an expert in the design and optimisation of brick-and-mortar shops. With 29 years of experience designing and optimising shops, this coach shares the experience and knowledge he has gained with over 60 major retail brands to optimise your sales space, attract more customers and increase your sales.
Emergency support
Do you have other, more urgent, needs than this? A regional team with diverse expertise has been established to provide Brussels entrepreneurs affected by the COVID-19 crisis with a quick and effective response and to help them recover. Loan mediation, financial and legal advice and psychological coaching… Get help from our specialists!
About speed coaching
Given the measures announced for retail outlets and hospitality establishments in Brussels, hub.brussels has set up a series of coaching sessions to quickly meet the needs of these two sectors, explore options and expand horizons.
More speed coaching sessions:
Cet accompagnement a pour objectif de vous aider à adapter la façade et la vitrine de votre commerce selon le contexte actuel.