Get to know your customers better in 60 minutes
Do you operate a hospitality establishment? Do you have a broad customer base and sometimes find it difficult to know who to target in your communication? Take the "Know your customers better" coaching session and redefine your target audience with our experts!
You launched your concept to draw as many customers as possible. Defining a target audience makes you feel like you have to "choose" amongst them. But in the end, by targeting everyone, you end up reaching no one! Choosing doesn't mean that you have to give up. You'll gain in effectiveness. In addition, this will help you with all the strategic decisions you'll need to take later on. How do you define your target?  The answer in 60 minutes. 
Adapt your pricing in just 60 minutes!
By the end of the hour-long coaching session, you'll be able to: 
differentiate between target andclientèle
understand that your target is your brand and your customers are your turnover
create a profile of your target
Specialists in digital communication (horeca)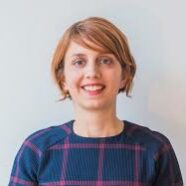 Virginie Roux
Expert in marketing strategy and positioning
Virginie Roux is a marketing expert who specialises in defining positioning/brand identity and market strategy. She is the co-founder of Eurêka Food Agency. She wears two hats to provide support to the restaurant brands she works with day-to-day. Her customers are self-employed restaurant owners and Belgian and international chains.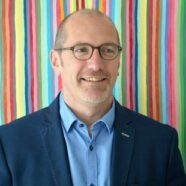 Tony Hamadouche
Distribution and retail expert
Tony Hamadouche has a degree in Marketing & Retail. He spent the first part of his career in the distribution and retail sales sector on both the brand and distributor sides.
He founded Retail Expertise and has been assisting retailers of all sizes and in every sector for the past 10 years to develop their concept and strategy and to improve their retail performance.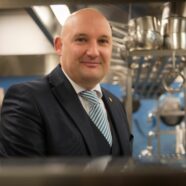 Gino Vermeulen
Hospitality consultant
Gino Vermeulen is the fourth generation of a family of restaurant-hotel owners. He managed five hospitality establishments for 20 years and has advised over 300 restaurants and cafés. He has 30 years of experience in the field and advises and guides hospitality sector entrepreneurs to help them improve their results.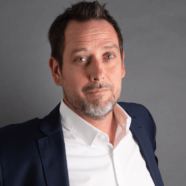 Fabien Darbon
Specialist in financial and managerial performance
After 15 years working in restaurants of various sizes, both locally and internationally, Fabien Darbon created his own consulting firm specialised in restaurants in Brussels. He meets the needs of sector players via a series of topics ranging from concept development to financial performance.
Specialists in digital communication (retail)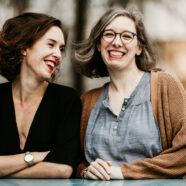 Solange De Mesmaeker & Emilie Danel
Digital communication experts
There are two trainers behind Les Branchées: Emilie Danel et Solange De Mesmaeker. Passionate about digital communication in general and social networks in particular, they provide training on these topics to make entrepreneurs as self-sufficient as possible on social networks and in their digital communication.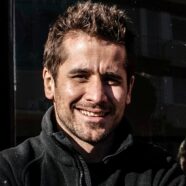 Greg Malcause
Business, marketing and communication specialist
Greg Malcause provides business audit, marketing and communication services. He shares his time between launching his own entrepreneurial projects (notably in hospitality) and coaching other project leaders. His approach targets both players who are just getting started and those who already have a business and want to give it a boost.
Emergency support
Do you have other, more urgent, needs than this? A regional team with diverse expertise has been established to provide Brussels entrepreneurs affected by the COVID-19 crisis with a quick and effective response and to help them recover. Loan mediation, financial and legal advice and psychological coaching… Get help from our specialists!
About speed coaching
Given the measures announced for retail outlets and hospitality establishments in Brussels, hub.brussels has set up a series of coaching sessions to quickly meet the needs of these two sectors, explore options and expand horizons.
More speed coaching sessions:
This coaching will help you learn how to use social networks to attract new customers.
This coaching will help you find the platform best suited to your needs and the tools to implement it quickly.
This coaching will help you to carry out an audit of your online platform in order to identify the points that need to be reworked to make it optimal.