Find appropriate government support in 60 minutes
Do you own or manage a retail or hospitality business? Are you looking to adapt your business to the pandemic situation or reinvent it? Discover the subsidies, grants and local and regional financial support that could help you achieve this!
Expert knowledge of the available government support can help you implement your plans. But how can you identify the most appropriate support for your situation and take full advantage of it? Get answers in 60 minutes.
An overview of available support in just 60 minutes!
By the end of this hour-long coaching session, you'll be able to:
identify the government support programmes relevant to your business in the short and medium term and estimate their financial impact;
pin down the eligibility criteria and application procedures for these programmes.
Coaches specialised in government support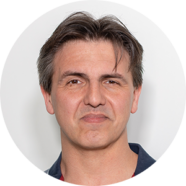 David Azaerts
Specialist in government support
For almost 20 years, David Azaerts has been supporting Brussels-based sole traders and SMEs through the process of obtaining regional government support to launch or grow their businesses, and regularly contributes to seminars in this field.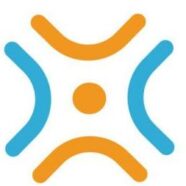 1819.brussels
The hub.brussels information service
1819 is the go-to information service for entrepreneurs in the Brussels-Capital Region. This service aims to provide entrepreneurs with high quality information on various aspects of running a business.
What are the prerequisites for this service?
To ensure that our appointment is as effective as possible, it is important to have certain information to hand:
ideally, a business plan (including a financial plan)
as a minimum, a description of your current business and the plans you wish to implement to adapt to the pandemic (short term) and/or relaunch when lockdown ends (medium term).
Potentially, a list of questions you would like answering in relation to financial support options you have already identified.
Emergency support
Do you have other, more urgent, needs than this? A regional team with diverse expertise has been established to provide Brussels entrepreneurs affected by the COVID-19 crisis with a quick and effective response and to help them recover. Loan mediation, financial and legal advice and psychological coaching… Get help from our specialists!
About speed coaching
Given the measures announced for retail outlets and hospitality establishments in Brussels, hub.brussels has set up a series of coaching sessions to quickly meet the needs of these two sectors, explore options and expand horizons.
More financial speed coachings:
Tijdens deze gratis coaching-sessie leer je de winstgevendheid of rentabiliteit optimaliseren, voor een hogere winstmarge van je bedrijf.
Tijdens deze gratis coaching leer je de cashflow en financiële slagkracht van je horeca-of handelszaak berekenen & analyseren.
Tijdens deze gratis coaching-sessie leer je de vaste kosten berekenen, om op die manier je winstmarge te verhogen.