Determine your fixed costs in 60 minutes
Are you the manager or owner of a retail business or hospitality establishment? Are you finding it difficult to calculate your fixed costs and is it impacting your margin?  Attend the "Determine your fixed costs" coaching session and track your organisation's superfluous expenses.
Fixed costs are those expenses which must be paid every month and can amount to substantial sums. Given that your revenue is based on your sales and that they are for the most part linked to your variable costs, i.e. your raw materials purchases, it's easy to understand why you can't let your margin be eaten away by unsuitable fixed costs. How can you recalculate them? The answer in 60 minutes.
Calculate your business' fixed costs in just 60 minutes!
We will achieve the following together in an hour:
a mini-auditof your business and of its financial coherence (fixed costs, financial expenses, contracts in progress, wage bill, etc.)
identify what can be improved and what must change
Make the adjustments necessary for better performance and/or greater consistency with the market
Coaches specialised in financial questions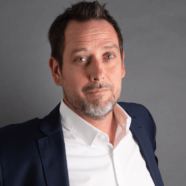 Fabien Darbon
Specialist in financial and managerial performance
After 15 years working in restaurants of various sizes, both locally and internationally, Fabien Darbon created his own consulting firm specialised in restaurants in Brussels. He meets the needs of sector players via a series of topics ranging from concept development to financial performance.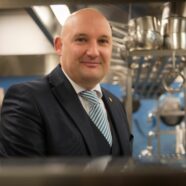 Gino Vermeulen
Hospitality consultant
Gino Vermeulen is the fourth generation of a family of restaurant-hotel owners. He managed five hospitality establishments for 20 years and has advised over 300 restaurants and cafés. He has 30 years of experience in the field and advises and guides hospitality sector entrepreneurs to help them improve their results.
What are the requirements to benefit from this service?
To ensure that our meeting is as effective as possible, it's important that you collect some information:
your summary operating account containing the main ratios: turnover/wage bill/total charges
a breakdown of your turnover by month
these data for N and N-1to have a "normal" reference year
detailed fixed expenses and the amounts per month/or per year
Emergency support
Do you have other, more urgent, needs than this? A regional team with diverse expertise has been established to provide Brussels entrepreneurs affected by the COVID-19 crisis with a quick and effective response and to help them recover. Loan mediation, financial and legal advice and psychological coaching… Get help from our specialists!
About speed coachings
Given the measures announced for retail outlets and hospitality establishments in Brussels, hub.brussels has set up a series of speed coaching sessions to quickly meet the needs of these two sectors, explore options and expand horizons.
This coaching will allow you to analyze the financial structure of your company and its vulnerability.
This coaching will allow you to evaluate if your sales prices allow you to reach profitability.