Create an eye-catching display window in 60 minutes
Do you operate a retail business or a hospitality establishment? Would you like your business to catch the eye of passers-by? Your shop window is a very important tool to achieve this! Rework your shop window with the help of our retail design experts!
Your shop window reflects your business! It has many assets: it improves your visibility in the neighbourhood, increases traffic in your shop and positions you against the competition. What are the keys to an attractive store front? The answer in 60 minutes.
Rework your shop window in just 60 minutes!
By the end of this coaching session, you'll:
fully understand the value of a successful shop window and the resulting strategy
make choices and use your good judgement and creativity
apply basic techniques to create visual appeal
know when to change or adapt your display window
Retail design specialists: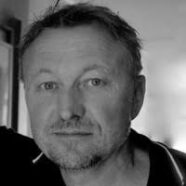 Eric Yven
Retail design expert
After contributing to the success of IKEA stores in France, Australia and Belgium for over 15 years, with Very Retail Design, Eric Yven is now defending brick-and-mortar retail as an indispensable economic and social vector for the development of our cities. He provides tailored support and turnkey solutions over two to ten days.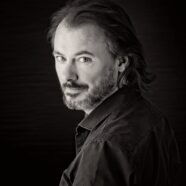 Steven Bollé
Retail coach & designer
Steven Bollé is an expert in the design and optimisation of brick-and-mortar shops. With 29 years of experience designing and optimising shops, this coach shares the experience and knowledge he has gained with over 60 major retail brands to optimise your sales space, attract more customers and increase your sales.
What are the requirements to benefit from this service?
In order to prepare for the meeting, you will have to:
have a shop window…
not be afraid of making changes and be willing to make choices
have stock
Emergency support
Do you have other, more urgent, needs than this? A regional team with diverse expertise has been established to provide Brussels entrepreneurs affected by the COVID-19 crisis with a quick and effective response and to help them recover. Loan mediation, financial and legal advice and psychological coaching… Get help from our specialists!
About speed coaching
Given the measures announced for retail outlets and hospitality establishments in Brussels, hub.brussels has set up a series of coaching sessions to quickly meet the needs of these two sectors, explore options and expand horizons.
Cet accompagnement vous permettra de savoir comment adapter l'éclairage de votre lieu commercial en fonction de vos clients, de vos produits et de votre local.