Communicate with the press in 60 minutes
Do you have a retail business, a shop, or are you leading a project which would benefit from being known? Would you like more local and national visibility? Attend the press relations coaching session and discover the key elements of good communication with the media!
You don't always know where to start when it comes to interacting with the media. However, writing a clear, concise and striking press release that will get journalists' attention isn't all that hard to do. How to communicate interesting information and get people talking about you in the print media. The answer in 60 minutes.
Find out how to get people talking about you in just 60 minutes!
In less than an hour, you will learn:
the fundamentals of structuring a press release
the tools you need to create your media list
the rules to create a powerful pitch
the keys to building a good long-term relationship with journalists
How can you benefit from this coaching?
In order to ensure that the coaching meets your needs, a diagnosis of your activity must be made. Our Retail team will then contact you within 24 hours to discuss it in more detail and to recommend a list of coaching sessions that are best suited to your situation.
A specialist in digital communication: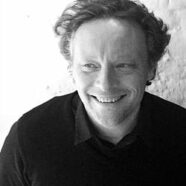 Gauthier De Jonghe
Creative strategist
Co-founder of the Plan B communication agency and with 20 years of brand strategy and advertising experience, Gauthier De Jonghe will help you analyse your targets, the category codes and your message and assist you with concept creation, media strategy and deployment.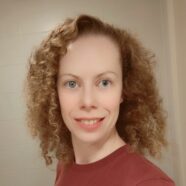 Jessica Nielsen
Communication specialist
Jessica Nielsen is a press communication specialist at All Colors of Communication and has been working in the field of communication for almost 7 years. Her hobby? Juggling words and telling stories. Her goal? To teach her clients how to harness the power of press relations!
Emergency support
Do you have other, more urgent, needs than this? A regional team with diverse expertise has been established to provide Brussels entrepreneurs affected by the COVID-19 crisis with a quick and effective response and to help them recover. Loan mediation, financial and legal advice and psychological coaching… Get help from our specialists!
About the speed coachings
Given the measures announced for retail outlets and hospitality establishments in Brussels, hub.brussels has set up a series of speed coaching sessions to quickly meet the needs of these two sectors, explore options and expand horizons.
This coaching will help you find the platform best suited to your needs and the tools to implement it quickly.
This coaching will help you to carry out an audit of your online platform in order to identify the points that need to be reworked to make it optimal.