Communicate about your environmental transition in 60 minutes
Do you operate a retail business or a hospitality establishment? Have you adapted your offering to make it more eco-friendly? Learn about the tools available to communicate about your sustainable concept and the values you want to share with your customers!
Your retail or hospitality business is already well-established in Brussels and you've decided to make one or more products/services sustainable. How can you communicate the transition to your target audience and new customers at this time? The answer in 60 minutes.
Communicate about your transition in just 60 minutes!
By the end of this coaching session, you'll be able to define your communication plan based on different aspects we'll work on together:
your target
the value proposition/communication approach for your new sustainable product/service
your key message about your sustainable service/product 
your communication goals
your choice of communication tools
Specialists in ecological transition: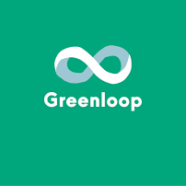 Greenloop
Ecological transition specialists
Greenloop is a consulting and action research company which assists organisations and regional communities with their ecological transition. Created in 2008 based on the concept of biomimetics, Greenloop works with life sciences to generate impact and gain people's commitment to transition. Its experts help companies transition to more sustainability and resilience.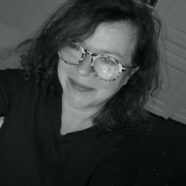 Malika Hamza
Culinary communication consultant
Malika Hamza is known for her unique expertise in sustainable food, the Brussels-based Good Food strategy, culinary communication, coaching and training of hospitality sector players. Via Innovative Cuisine, Malika provides a range of culinary communication services, sustainable food consulting, research, training and coaching for hospitality professionals.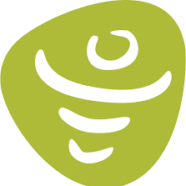 Groupe One
Sustainable economy specialists
Groupe One's goal it to facilitate the creation of sustainable companies in Brussels and Wallonia. Its experts have been providing training in company creation and sustainable business models for over 20 years. Its teams assist project leaders from concept to implementation and help them with the daily management of their sustainable project. 
Emergency support
Do you have other, more urgent, needs than this? A regional team with diverse expertise has been established to provide Brussels entrepreneurs affected by the COVID-19 crisis with a quick and effective response and to help them recover. Loan mediation, financial and legal advice and psychological coaching… Get help from our specialists!
About speed coaching
Given the measures announced for retail outlets and hospitality establishments in Brussels, hub.brussels has set up a series of coaching sessions to quickly meet the needs of these two sectors, explore options and expand horizons.
More speed coaching sessions:
This coaching will teach you how to reduce your environmental impact through a series of concrete measures.
Jouw bedrijf wil duurzamer of ecologischer gaan werken? ? In deze gratis coaching-sessie geven onze experts concrete tips!