circlemade.brussels, the circular economy cluster
Do you want to be part of the transition towards a more sustainable economy? To develop a business model which is mindful of the environment and considers the whole value chain? Discover our circlemade.brussels cluster!
What is circlemade.brussels?
Founded in 2018, circlemade.brussels is the Brussels circular economy innovation network. As an organisation made up of cutting-edge companies and public and expert institutions, circlemade uses its expertise to monitor, inform, support and drive innovation. By doing so, it aims to boost the development of regional supply in the circular economy and maximise the impact of initiatives undertaken by its members.
It signed up to the Regional Circular Economy Programme (RCEP), introduced by the Brussels government on 10 March 2016.
Why have a circular economy cluster?
In its Common policy statement, the Brussels-Capital region commits to making the transition by putting it at the heart of its economic strategy. It will gradually direct all its economic support tools towards low-carbon production models, a circular and regenerative economy, social and democratic entrepreneurship and digitalisation of the economy.
How can the circlemade.brussels cluster help you?
The circlemade.brussels cluster offers 4 types of services to its members:
Join a community of motivated and innovative companies
Reinforce your image of quality and innovation
Develop new skills
Build on good practices and innovative solutions
Expand your network and partnership opportunities
Penetrate new markets
Speed up your development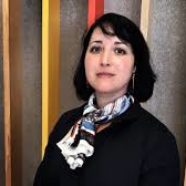 Hinde Boulbayem
SUMY
The cluster is very important for us because it gave us the opportunity to assess the potential for collaboration and above all to offer our customers more services with a positive impact.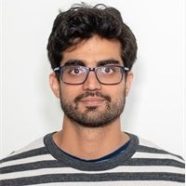 Anthony Naralingom
Senior Strategic CEO Advisor (hub.brussels)
With Circlemade, we support the Brussels players in the circular economy by promoting essential collaborations and helping entrepreneurs to make their offers more visible to their target audiences.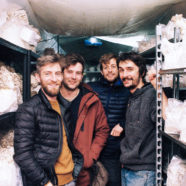 Hadrien Velge
Le Champignon de Bruxelles
Thanks to Circlemade, you can meet a lot of players in the circular economy in Brussels. We realise that there are many of us, that we have the same problems and the same desire to work together.
What conditions are required to become a member of the cluster?
Want to join the cluster? See you on circlemade.brussels!
Discover our services for sustainable companies
Vous avez un projet vert pour Bruxelles? Avec greenlab.brussels, notre programme d'accélération pour start-ups durables, faites sortir votre idée de terre, gratuitement, en 6 mois seulement!