Analyse your financial strength in 60 minutes
Are you the manager or owner of a retail business or hospitality establishment? Do you want to optimise your future inflows and manage your cash better? Attend the "Analyse your financial strength" coaching session and make your business unshakeable despite the crisis!
Understanding how your business performs will enable you to manage it better. How can you ensure that your business is solid? The answer in 60 minutes.
Calculate your business' financial strength in just 60 minutes!
By the end of the one-hour coaching session, you will be able to:
assess your ability to self-finance and your debt thresholds
measure the performance of your establishment
identify your strengths and assets as well as your weaknesses and risks
Pauline, Giampietro & Alessandra
POT POT
We are very pleased with the attitude of the coach, who goes beyond his expertise and also shares other tips and insights. Motivating!
Coaches specialised in financial questions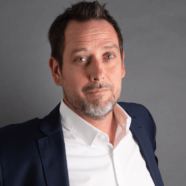 Fabien Darbon
Specialist in financial and managerial performance
After 15 years working in restaurants of various sizes, both locally and internationally, Fabien Darbon created his own consulting firm specialised in restaurants in Brussels. He meets the needs of sector players via a series of topics ranging from concept development to financial performance.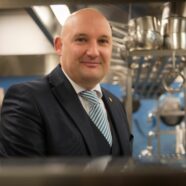 Gino Vermeulen
Hospitality consultant
Gino Vermeulen is the fourth generation of a family of restaurant-hotel owners. He managed five hospitality establishments for 20 years and has advised over 300 restaurants and cafés. He has 30 years of experience in the field and advises and guides hospitality sector entrepreneurs to help them improve their results.
What are the requirements to benefit from this service?
To ensure that our meeting is as effective as possible, it's important that you collect some information:
a recent balance sheet or a financial plan
a breakdown of your turnover by month
these data for N and N-1to have a "normal" reference year
detailed fixed expenses and the amounts per month/or per year
detailed information about your loans and your debt
Emergency support
Do you have other, more urgent, needs than this? A regional team with diverse expertise has been established to provide Brussels entrepreneurs affected by the COVID-19 crisis with a quick and effective response and to help them recover. Loan mediation, financial and legal advice and psychological coaching… Get help from our specialists!
About speed coachings
Given the measures announced for retail outlets and hospitality establishments in Brussels, hub.brussels has set up a series of speed coaching sessions to quickly meet the needs of these two sectors, explore options and expand horizons.
This coaching will allow you to evaluate if your sales prices allow you to reach profitability.
This coaching will allow you to track down superfluous expenses in your structure costs.