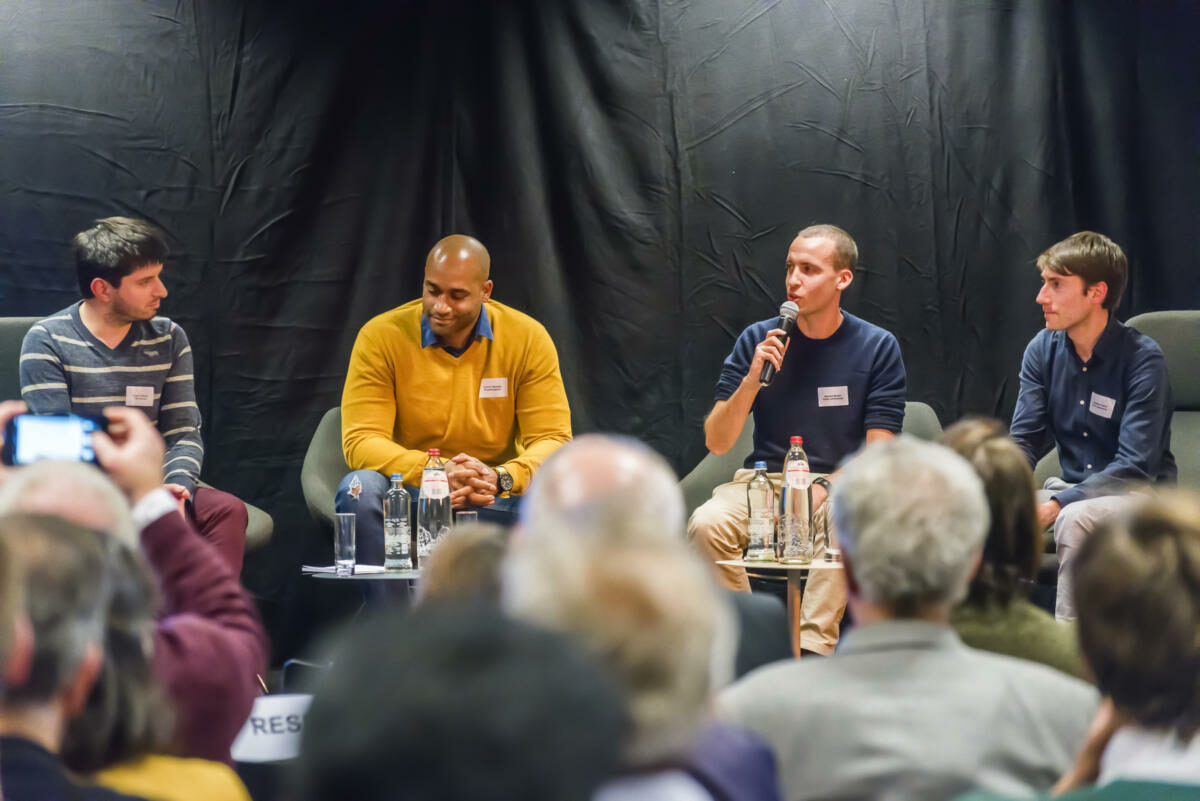 Retailers associations: involve your neighbourhood!
Would you like to further involve the members of your association in your projects? Develop new partnerships? Create a dialogue with the residents and users of your neighbourhood? hub.brussels provides the means to reach your goals!
Join us on Monday, 25 November 2019 at 6:30 pm at 110, Chaussée de Charleroi, 1060 Saint-Gilles for an evening of information about the best practices to improve your association's organisation!
Several of your peers will share their experiences and successes and experts will provide you with the tools you need to apply them to your own projects.
On the program of the seminar for an engaging retailers' association 
Introduction
6:30 pm to 6:45 pm: Opening speech
Barbara Trachte – Secretary of State, Responsible for Economic Transition and Scientific Research
6:45 pm to 6:50 pm: Introduction to hub.brussels
Isabelle Grippa– CEO of hub.brussels
6:50 pm – 6:55 pm: Presentation of hub.brussels' services and tools dedicated to retailers associations by Françoise Lambotte – Director, Partnerships and Networks, Julie Krotoszyner – Local Partnerships Advisor & Monalisie Joseph – Communications Manager
Part one: How to involve members in the retailers association
7 pm

Retailers association of the City of Pau, France: workshops for the members of the retailers association on the topic of e-commerce
Didier Célébrin – Manager of Pau city centre

Louis Bertrand-Azalées-Eisenhower: the importance of dedicating time to federating retailers
Nicolas De Mesmaeker – Chair of the retailers association

Commercial implications: the challenges of federating retailers via a summary of the lessons of the ReReB project – Resilient Retail for Brussels
Benjamin Wayens – Lecturer at ULB – Geomarketing and applied geography

7:20 pm Debate
7:45 pm Break
Part two: How to involve partners and residents in boosting their neighbourhood and region
08:15 pm

Liefst Leuven: a promotional tax collected by the city of Louvain to boost the urban retail fabric
Michel Warlop – Centrum Manager

Pro-Commerce: a network of retailers associations on the Pro-commerce initiative and its impact on the revitalisation of retail areas – the leading retailers association network in Wallonia
Christophe Wambersie – Manager of the Pro-commerce project

hub.brussels project: Think, Innovate, Develop – How to involve the users of a neighbourhood in a commercial development project in the Brussels-Capital Region?
Léopoldine Landié – Innovation Manager at Atrium.Brussels

Sustainable neighbourhood: the renovation of Place Saint-Job and Chaussée d'Alsemberg thanks to the participatory process implemented for the project
 Susan Wild and Henry Marchal – Representatives of the Quartier Durable association

8:35 pm to 8:55 pm: Discussion: questions and answers
20:35 pm Debate
Conclusion
8:55 pm to 9:00 pm: Closing statement by Yassine Assal – Head of Partnerships Coordination
9:00 pm to 10:30 pm: Networking and walking dinner
11:00 pm: Seminar ends
Interested? Fill in the registration form!
Registration deadline: 18 November 2019
Question? Contact Monalisie!

Monalisie Joseph
Communications Attachée towards Local Partners

T. +32 492 14 02 90

mjoseph@hub.brussels