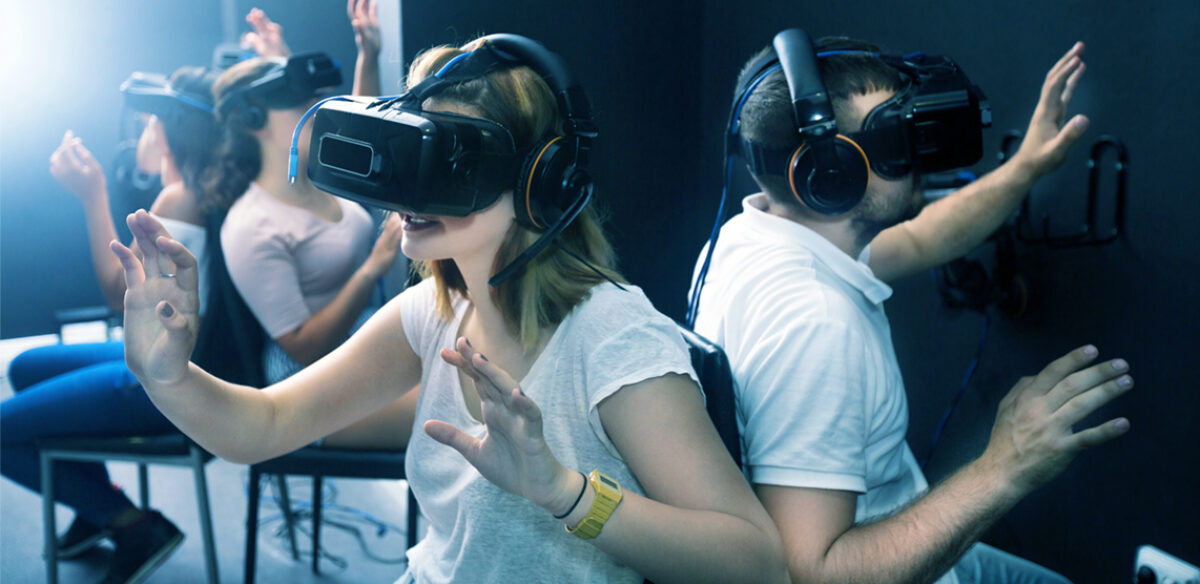 [CANCELLED] Laval Virtual 2020
Due to the coronavirus, the organizers of Laval Virtual have decided to cancel the 2020 edition of their tradeshow. Please note that next year's virtual reality gathering will take place from April 14 to 18.
Are you developing your activity in the immersive technology sector? Don't miss the 22nd edition of Laval Virtual, which will take place from 22 to 24 April in Laval. Consider our collective stand.
Laval Virtual is the number 1 virtual reality trade show in Europe. In 2019, it hosted 18,000 visitors from fifty countries in a 9,000 m2 space, with no fewer than 300 international exhibitors! The programme includes conferences, investment forums, competitions, seminars and an awards ceremony to recognise emerging programmes.
Benefit from commercial support on our collective stand
Join our collective stand for four days! Our team will provide you with a free basic installation of roughly 6 m2 and one of our experts will provide you with logistical support.
Please note that space is limited.
PRACTICAL INFO
Allow for €300 to cover the costs of your installation and our logistical support. Note
The cost of sending and preparing promotional and exhibition materials is at your expense
Each exhibiting firm must confirm their acceptance of the collective participation formula
Questions? Contact Nathalie or Marine!


Marine Haverland
Conseillère audiovisuelle Nouveaux médias / Gaming / RV

T. + 32 2 422 00 49
M. + 32 494 76 91 27