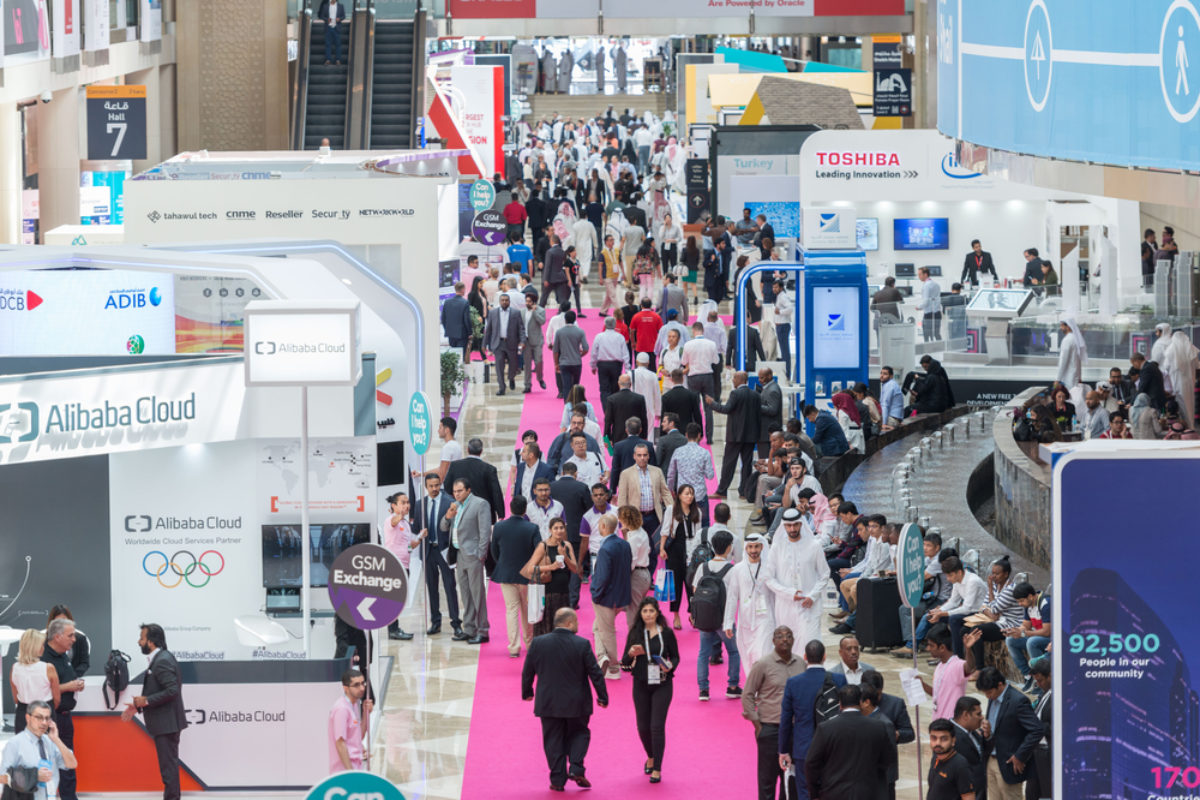 GITEX: The Middle East's biggest ICT hub
Due to the coronavirus  threat, the organizer of GITEX, in coordination  with the local authorities, took the decision to postpone the show from the 6th of December to the 10th of December 2020.
GITEX will be pulling out all the stops for the 40th edition of the event. As the biggest technology show in the MEASA (Middle East, Africa and South Asia) region, it brings together all of the major ICT players every year. In 2019, there were over 4,500 exhibitors and more than 100,000 attendees from 140 countries.
Present your digital solutions and innovations
The Belgian pavilion will provide you with unprecedented visibility under the "Brussels/Belgium" banner.
The stand will be fully equipped so that you can stay focused on your business meetings.
It's a way to attend for less and to connect with all of the ITC players of this region of the world!
ICT companies in the following segments will be present:
• VR/AR/MR
• IoT/Sensors
• Artificial Intelligence
• Data Centres
• Cloud Computing
• 3D Printing
• Computer/Mobile Hardware & Software
• Infrastructure Network & Security
• Robotics/Industry 4.0
• Smart Cities
• Global Solution Providers
• BIG Data
• Enterprise Software
• Smart Home
• Smart Workplace
• Privacy & Cyber Security
• Drones & UAV
• Future Transportation
• Blockchain
• etc.
Cost:
– The €500 (w/o VAT) registration fee includes a 6 m² stand or a desk in a shared space (depending on the number of registered participants), basic furniture with space for a sign introducing your company, an Internet connection and catering.
In addition, we will provide a free shared lounge area and a brochure with the Belgian exhibitors at GITEX. We are also researching a less expensive group transportation option for your promotional materials and exhibition equipment.
Note: each additional m² (optional depending on availability) will be billed €550.
– DWTC (the GITEX organisers) will bill participants 2,470 AED (+/- €600) for mandatory exhibitor insurance and marketing expenses (Marketing Power Pack and Lead generation & tracking).
You are responsible for paying for:
– The shipping of your promotional materials;
– Any additional furniture (furniture not included in the offer of the stand installer selected to build the Belgian pavilion);
– Travel (airfare and local), lodging and food expenses;
– The compulsory presence of a representative of each participating company during the entire show;
– Power Pack marketing fees; Lead generation & tracking; Exhibitor Insurance billed by DWTC (the event organisers).
Please refer to the Allowance for exhibiting at a show in another country page of Brussels Economy and Employment for information about financial incentives. Note: Your request must be submitted the day before the show opens, at the latest.
Additional information:
You can submit a request for an ATA carnet via this link to temporarily export your merchandise for GITEX.
More information is available on the event website.
Any question? Contact Ghislain and Leilla!