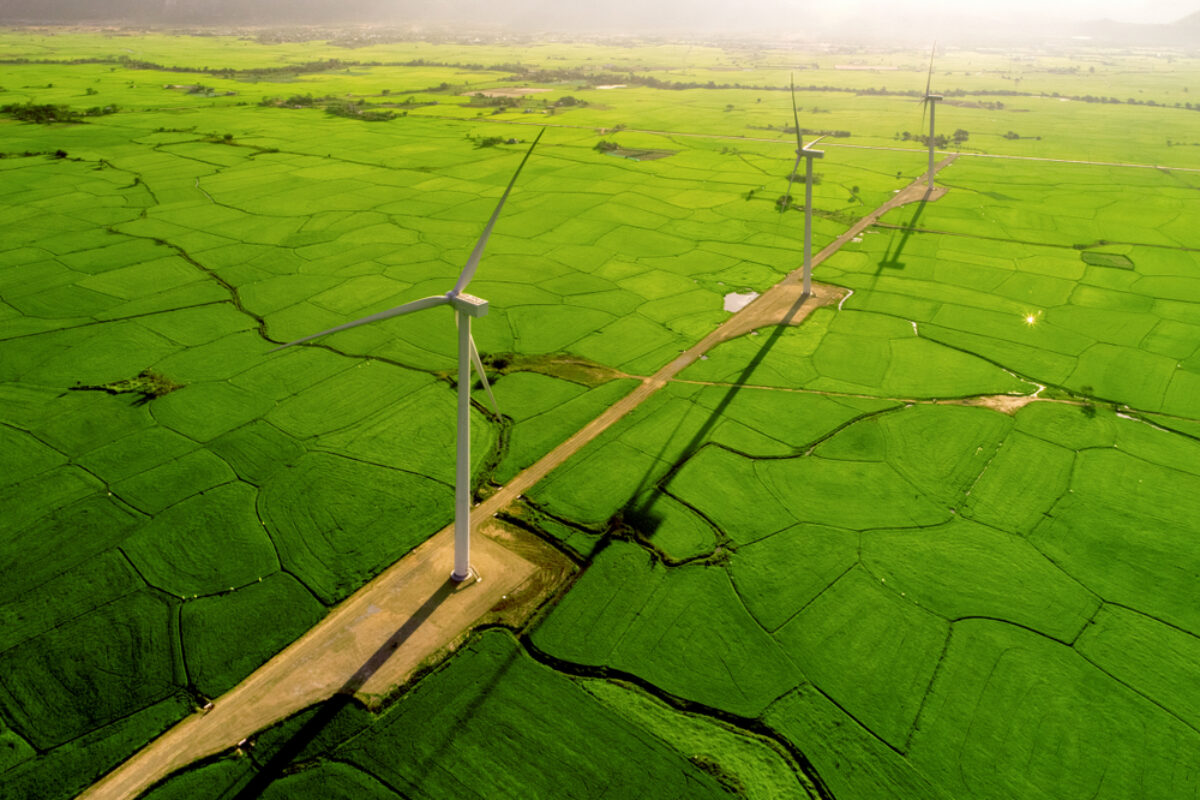 Economic & Trade Mission in Vietnam
Is your business in the renewable energy and infrastructure sectors? Following our round table on the subject on 11 June, we are now offering you to take advantage of business opportunities from 20 to 26 October in Ho Chi Minh City, Hanoi and Hai Phong!
For some years now, the Vietnamese government has been looking to gradually reduce its dependence on traditional energy while focusing on protecting the environment. It is also providing investment for the renewal of transportation equipment, as well as electricity generation.
Take advantage of the network of our Economic and Commercial Attaché in Vietnam
The perfect opportunity to meet potential partners!
Following the organisation of several seminars on urbanisation and renewable energies, our economic attaché in Vietnam has been able to identify numerous opportunities and establish contacts with several local stakeholders (public bodies, companies in the sector, investors, etc.)
We have concocted a rich and varied programme comprising seminars, site visits, official meetings and B2B meetings to put you in the best possible business environment.
Targeted sectors
Renewable energy
Energy & Environment
Infrastructures and urbanisation
Programme
Sunday 20 October- Ho Chi Minh City
19:00 : Briefing and welcome drink
Monday 21 October
Morning
08:00 – 09:30 : Seminar with law firm Hogan Lovells and Beluxcham Chamber of Commerce
10:00 : Official meetings with the Ho Chi Minh City People's Committee in attendance of the Departments of Industry and Trade, Construction, Planning and Investment.
Afternoon
Group B2Bs for participants active in renewable energy to meet with local investors (Thanh Thanh Cong, Phu Cuong, Trung Nam, Gelex The Blue Circle)
Group B2Bs for participants active in the infrastructure sector
Tuesday 22 October
Morning
L'après-midi
Individual or group B2Bs
18:30 : Networking reception
Wednesday 23 October – Hanoi or other provinces
Morning
Departure to Hanoi/provinces (Ninh Thuan/Tay Ninh/Soc Trang)
Afternoon
Thursday 24 October
Morning
Meeting with the Ministry of Trade and Industry (MOIT) followed by individual B2Bs
Afternoon
Friday 25 October – Hai Phong
Morning (8:30 start)
Energy storage seminar organised by hub.brussels in collaboration with the Ministry of Trade and Industry and the authority for electricity and renewable energy (MOIT/EREA) followed by B2Bs for participants active in infrastructure
Afternoon
B2Bs for all participants
20:00 : Formal gala dinner organised by Rent-A-Port (TBC)
Saturday 26 October – Hai Phong
08:00 :Seminar on the infrastructure of the Deep C Industrial Zone and the opportunities it offers regarding renewable energy, water treatment and infrastructure
12:00 : Networking lunch
14:00 : Excursion to the Deep C Industrial Zone
16:00 : End of programme and return to Belgium
Optional: Sunday 27 October
Morning
5 hour excursion to Lan Ha Bay
Afternoon
Practical matters
EUR 100 for Brussels SMEs and SME BVA members
EUR 300 for large companies
Any questions about this Economic Mission to Vietnam? Contact Chrysoline!
Chrysoline Monnier
Area Manager Central and South Asia, Pacific
Tel.: +32 (0)2 800 40 45
Email: cmonnier@hub.brussels