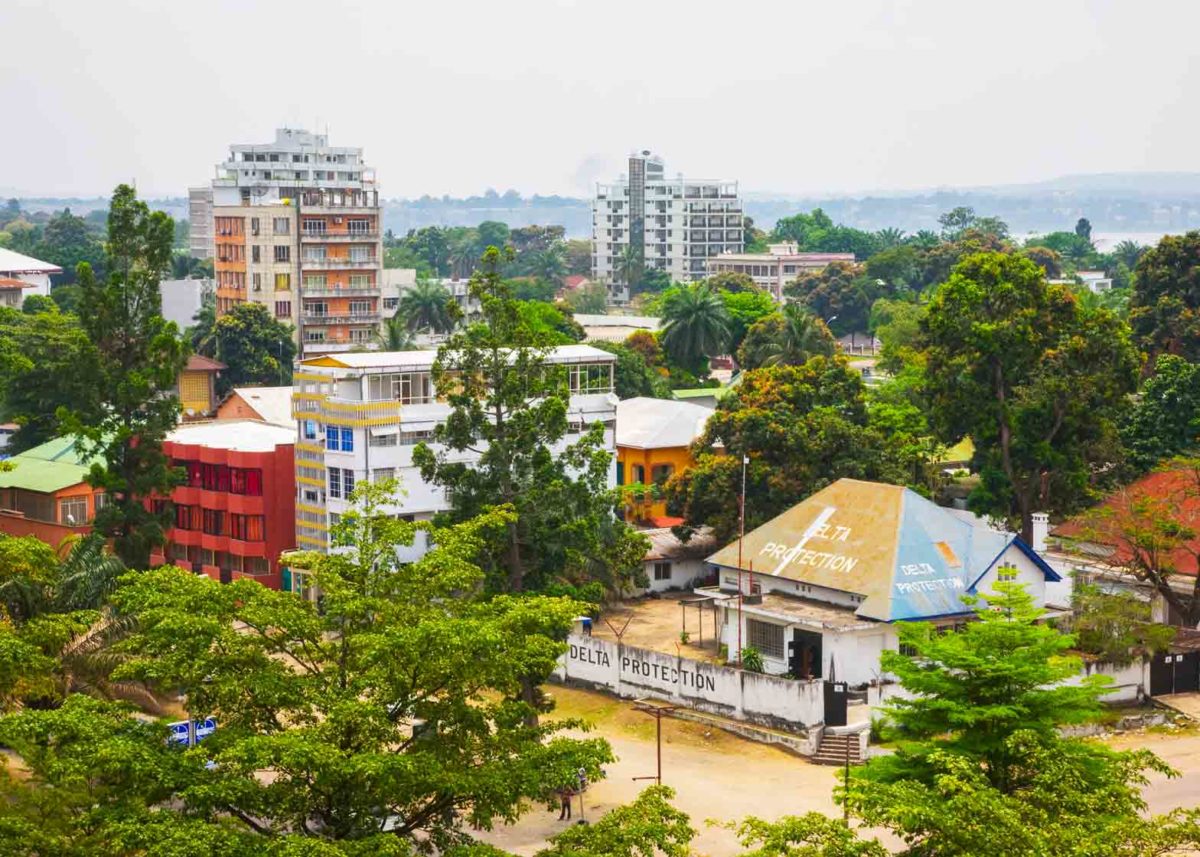 Economic mission to the Democratic Republic of Congo and Rwanda
Do you want to get into new markets in Central Africa? Now is your chance to make business contacts! Together with AWEX and FIT, we are delighted to invite you to embark on a multi-sectoral economic and trade mission to the Democratic Republic of Congo from 21st to 25th March, followed by a multi-sectoral economic and trade mission to Rwanda from 25th to 31st March 2022.
Back in March 2020, we had to postpone our previous economic mission due to the global health crisis. But we are now very pleased to announce that we will guide you through the Democratic Republic of Congo, and through Rwanda if you want to join the second part of our economic mission, in 2022.
The DRC is the second-largest country in Africa (77 times larger than Belgium) and is currently experiencing a demographic boom: its population will have more than doubled by 2030, 80% of whom are under 25. The country has been maintaining a steady economic growth (6% to 7%) for the past five years.
Both in terms of infrastructure and resources, the DRC is showing the most considerable growth potential of all African countries, but this potential remains largely unexploited…
Expand your business in thriving markets
Our experts working in Kinshasa and Kigali will establish a personal programme including your business profile, your needs and wishes, as well as the growing key sectors of both countries' markets including:
the healthcare industry;
infrastructure and transportation;
energy and water;
environment;
agriculture, the fishing industry and livestock farming.
Practical information
Flight schedule
Brussels-Kinshasa with Brussels Airlines
Saturday, March 19
Departure at 12:20 from Brussels Airport (BRU) SN357
Arrival at 8:25 PM in Kinshasa Ndjili (FIH)
Kinshasa-Brussels with Brussels Airlines
(for participants only taking part in the DRC mission)
Saturday, March 26
Departure at 10:30 PM from Kinshasa Ndjili (FIH), flight SN358
Arrival the next day at 7:40 AM at Brussels Airport (BRU)
Kinshasa-Kigali via RwandAir 
(for participants taking part in both DRC and Rwanda missions)
Friday, March 25 
Departure at 4:15 pm from Kinshasa Ndjili (FIH) flight RwandAir 0261
Arrival at 8 PM in Kigali Airport (KGL)
Kigali-Brussels with Brussels Airlines
Thursday, March 31
Departure at 8:15 PM from Kigali Airport (KGL), flight SN465
Arrival the next day at 6:40 AM at Brussels Airport (BRU)
We recommend that you book the proposed flights as soon as possible.
Accommodation
Each participant must book and pay for their own hotel room. 
Kinshasa
Preferential rate (from November 16) of $190 (€165) for a single room, including breakfast and an internet connexion. 
Kigali
We will soon inform you of the hotels' preferential rate.
Participation fees
After registering, you will receive a business questionnaire, which we will use to draw up your personal appointment schedule, as well as an invoice to pay the registration fee amounting:
€100 for SMEs;
€300 for companies with more than 250 workers.
Please note that cash dispensers will be available on-site, but we recommend bringing US dollars (only clean bills with "big heads" are accepted). More information on the embassy's website.
In order to facilitate visa applications, we regularly give the embassy an update on the registered participants.
Financial support
Do not hesitate to use the financial incentives offered by the Brussels-Capital Region. The financial incentives will cover up to 50% of your travel and accomodation expenses (exclusively for SMEs).
Please note that you must apply for the grant before 18th March 2022.
More information on the DRC's key sectors
Agriculture, the fishing industry and stock farming
The DRC has a great agronomic potential and the largest area of agricultural land in Africa. The country could feed two billion people by using intensive agriculture. But only 10% of the agricultural land is developed and the yields per hectare are similar to those of Sahel countries, even though the eco-climatic data throughout the country are favourable to agriculture.
As a result, the DRC's agri-food sector represents a significant investment opportunity which is likely to be stable in the mid and long run, given the size of the market and the rapidly growing population's needs.
Environment
Forest conservation, sustainable forest management, sustainable agroforestry, primary and secondary wood processing techniques and equipment, industrial and domestic waste treatment, circular economy, ecotourism and biodiversity, as well as workforce training in these sectors.
Energy and water
Production, transmission and distribution of electricity and water; techniques and equipment for various sources of electricity: hydroelectricity, solar energy, biomass, energy recovery from waste, energy recovery from gas produced by oil exploitation, etc.
The healthcare industry
The DRC healthcare industry offers considerable opportunities. What kind of partnerships should be created between Belgian and Congolese companies to improve health services in the DRC? How to improve the quality of public and private Congolese health centers technical equipment? How can we work together to ensure the supply of qualitative and affordable medication for the local population? How can we use the extraordinary Belgian healthcare system and biotechnology industry to meet the Congolese demand in the interest of both countries? How can we establish and improve mutual insurance and insurance systems?
Infrastructure et and transportation
Roads, railways, waterways, sea and inland ports, air and multimodal transport are all major challenges in the DRC. How can we improve, by working hand in hand,  accessibility to tourist sites, regional integration of the DRC within the various cross-border logistics networks as well as better connect production and consumption centers,  etc.
New information and communication technologies (NICT)
The new information and communication technologies are present in all the sectors mentioned above and can create interesting partnership opportunities for Belgian and Congolese companies.
Any question? Contact Carole or Laurence!

Laurence Heyblom (BRU)
Attachée économique et commerciale | Congo RDC - Congo Brazzaville

+ 243 815 04 82 71

AMBASSADE DE BELGIQUE
Building du Cinquantenaire
Place du 27 Octobre
B.P. 899 - Kinshasa


kinshasa@hub.brussels