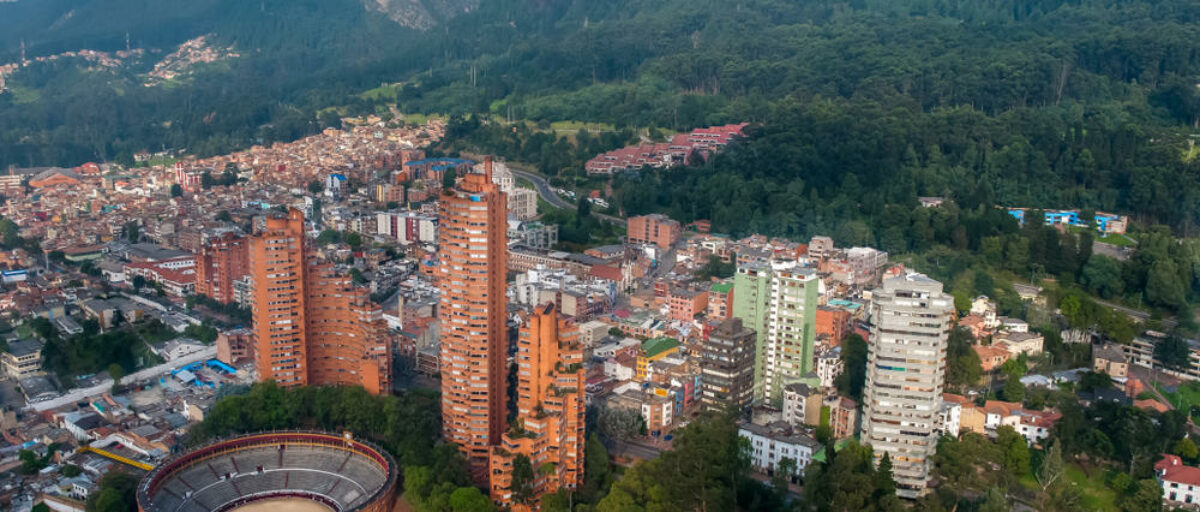 Economic mission to Colombia
Do you fancy taking part in Colombia's economic upturn? Come and explore the many business opportunities the country offers. We are visiting Bogota with AWEX from 24 to 27 November for a multisector economic mission with a focus on infrastructure.
Did you know that Colombia has experienced an economic boom in recent years? Following the peace agreement with FARC in 2016, the government has made ongoing investments in new development projects, bringing about a new era of prosperity and security for the country.
Some sectors, particularly tourism and infrastructure, have experienced a real boom and demand for goods and services in the digital, energy and food sectors has grown exponentially.
Learn with cutting-edge players!
Thanks to a partnership with in particular the Inter-American Development Bank, you will find out about all aspects of the Colombian market: procurement contracts, large infrastructure projects, etc.
Over three days we will help you to identify concrete opportunities in Bogota. In addition to many seminars on offer, we shall organise visits to inspiring projects and meetings with public awarding authorities. You will also have the benefit of a personalised agenda with potential customers and partners.
The mission can be extended to include San José in Costa Rica on 28 and 29 November.
Interested? Sign up via this form before 13 September.
Programme
24 November
16:35 : Arrive in Bogota in the afternoon
20:30 : Mission briefing
25 November
10:00 – 14:00 : "The infrastructure market in Colombia"
10:00 – 11:00 : "Dos and don'ts in Colombia" by Marjorie Inghels, Economic and business attachée in Columbia
11:00 – 11:30 : Procurement contracts in Colombia
11:30 – 12:00 : "The infrastructure landscape in Colombia" by la Cámara Colombiana de la Infraestructura (TBC)
12:00 – 12:30 : "Large infrastructure projects in Colombia" by the Inter-American Development Bank
12:30 – 14:00 : Lunch and round tables with experts
14:00 – 18:00 : B2B meetings
26 November
9:00 – 11:30 : Séminaire "Belgian Expertise in Infrastructures" seminar by mission participants to an audience of public awarding authorities, property developers and investors
14:00 – 17:30 : Site visits and B2B meetings
27 November
B2B meetings throughout the day
Costs
€100 for SMEs
€300 for large companies
A leg-up to exporting? Find out about the support available to businesses!
Directorate for Business Support (subsidies)
Tel. : +32 2 800 34 30 ou 800 34 20 / 800 34 49
Email : incitantexport@mrbc.irisnet.be
Website: http://werk-economie-emploi.brussels/en/subside-export-voyage-prospection
Any questions? Contact Florence or Marjorie!
Florence LANSMANNE
Assistant Latin America, Spain and Portugal
Tel. : +32 2 800 40 07
Email : flansmanne@hub.brussels
Marjorie INGHELS
Economic and commercial attachée in Colombia
Tel. : +57 1 328 71 70
Email : bogota@awex-wallonia.com