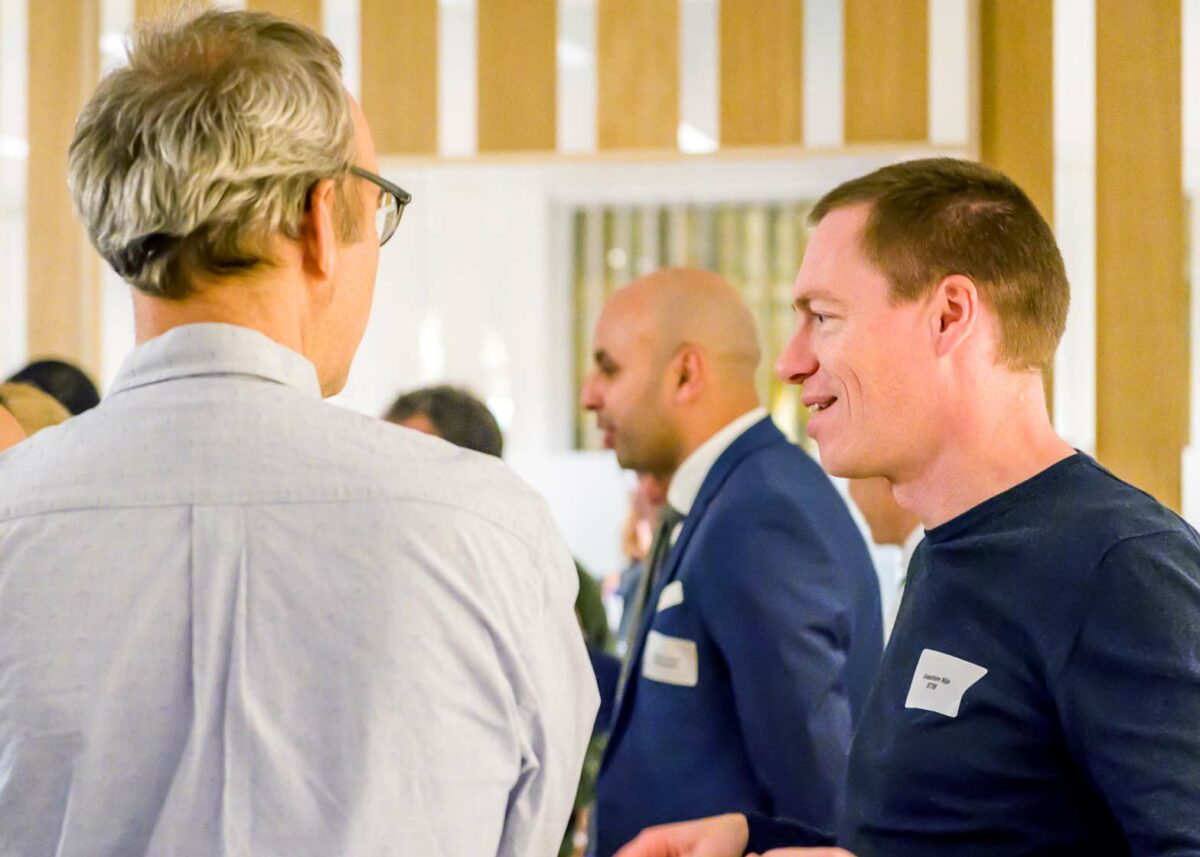 Business Network 1160-1170
Are you an entrepreneur in Oudergem or Watermael-Boitsfort? Be part next 21 september of Business Network 1160-1170, an evening of information and networking between economic players!
Mayor Didier Gosuin as well as Mrs Elise Willame, Alderman for Local Economy in Auderghem & Hang Nguyen, Alderman for Economic Life and President of the Watermael-Boitsfort Tourist Office, are delighted to invite you to this first networking evening.
The rebound and the relaunch 
Set up by hub.brussels and the two municipalitie, the theme of this event will be "rebound and recovery" following the COVID-19 crisis.
An ideal opportunity to find out about possible aid and measures, to discuss with local entrepreneurs and to get to know each other better thanks to this networking moment.
Programs
18.30-19.00 
Welcome of the attendees
19.00-19.40 
Introduction by Aldermen Elise Willame and Hang Nguyen
Presentation of hub.brussels and its support for entrepreneurs –Yassine Assal and Fran Verwimp, coordination of local partnerships hub.brussels
Presentation of 1819, regional information service for entrepreneurs – Hugues Luyckfasseel, advisor 1819
Presentation of Brussels Economy and Employment business support – François Berteau, EEB advisor
Presentation of the support provided by the Centre for Enterprises in Difficulty – Alain Demarez, CEd coordinator (Beci)
19.45-20.15 
Round table " bouncing back during and after the COVID crisis " with Nicolas Mentior, (partner of Le Canard Sauvage), Alexia Van Innis (founder of Habeebee) and Stéphane Génicot (marketing director of Delfood/Louis Delhaize)
Moderated by Laurine Kerpelt, retail coach at hub.brussels
20.20-20.30
Closing remarks by mayor of Oudergem Didier Gosuin
20.30-22.00
Networking & Sitting (COVIDproof) dinner
22.00
Closing of the evening
Practical information 
When: 21st September at 6.30 pm
Where: La Cabane | Chaussée de la Hulpe 182, 1170 Watermael-Boitsfort
Attention: Places are limited in order to respect the rules of social distancing. We reserve the right to cancel the event if we deem it necessary or if safety measures against the spread of coronavirus require it. 
A question ? Contact Fran!

Fran Verwimp
Local partnership coordinator for the European Quarter, Watermael-Boitsfort, Jette, Auderghem, Berchem Sainte-Agathe

+32 492 46 16 13