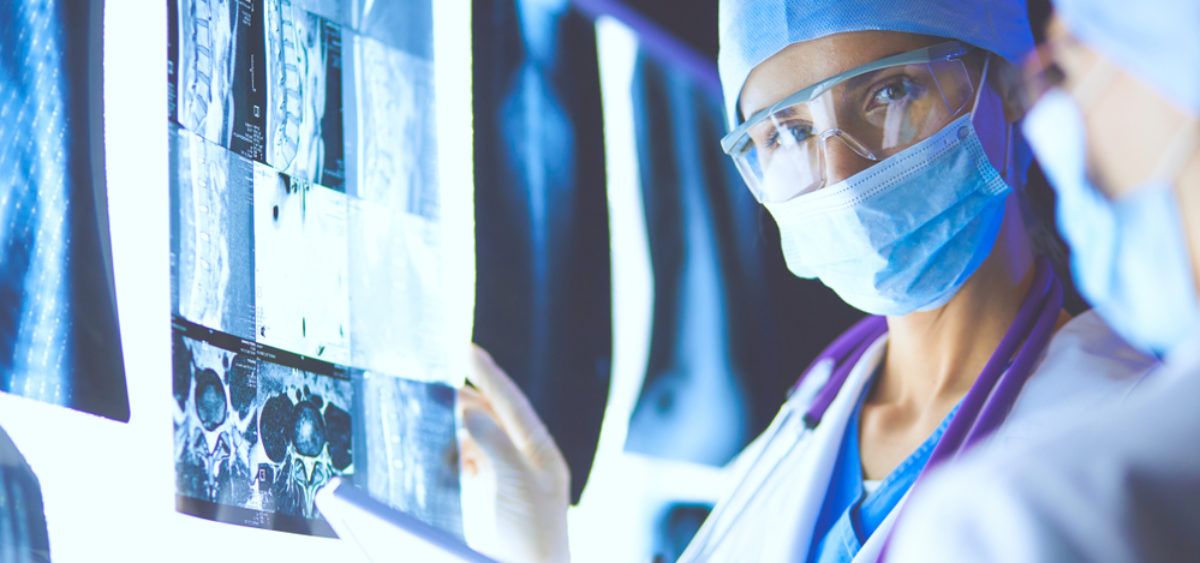 Belgian collective stand at Arab Health 2022
Do you work in the medical industry and want to grow your business? Did you know that healthcare is among the most profitable sectors in the Gulf Region? Their healthcare expenditure should reach near US$60 billion by 2025. Join the global leaders of this growing industry from 24th January to 27th January at the Arab Health 2022 trade fair taking place in Dubai, and showcase your products and services at our Belgian collective stand!
The Arab Health fair trade is a major event for stakeholders working in the healthcare sector.
Every year, over 4,000 exhibitors and over 100,000 professionals take part in this event. Among them, medical buyers, suppliers and wholesalers intending to give their business a shot in the arm.
Make our collective stand your business showcase
Arab health is the perfect opportunity for any company dreaming of taking its first step in Middle East and Asia to become familiar with the region and expand its business! 
If you decide to showcase your business under the « Belgium » flag and join our 500 m² Belgian stand, you will:
increase your reach
reduce your participation costs
be able to identify commercial opportunities in growing markets under the best circumstances
This year, Arab Health will coincide with EXPO 2020, a key global event under the topic of future-oriented technologies and innovations! Want to take part in EXPO 2020? We will provide you with this unique opportunity by holding a networking at the Belgian stand.
Practical information
Targeted sectors
Life sciences
Health
Medical devices
Programme
Sunday 23 January | 08.00-22.00: Stand installation (you can drop-off your equipment)
Monday 24 January to Thursday 27 January | 10.00-18.00: Arab Health fair trade
Networking evening at the Belgian stand for EXPO 2020 (TBD)
Costs
€350 ex. VAT for a 6 m² fitted out stand (N.B.: regular price/m2 for an unfurnished stand is US$835) including basic furniture, Wi-Fi connection and catering (sandwiches, drinks). You will appear in a brochure, alongside all Belgian exhibitors and will enjoy a shared exhibition space.
*Please, take note that any additional m² (optional, depends on availability) will be charged €150 ex. VAT (business support rates in the context of economic recovery.)
We are also looking for an affordable collective transportation option for promotional and exhibit material.
Plus, you will be able to take full advantage of the services and exposure offered by the Belgian stand, as well as a counter featuring your logo, a presentation board for your company and a shared exhibition space to organize your meetings by contributing to the cost of a shared space, for €200 ex. VAT. This option is the most affordable and least demanding way to effectively take part in the key medical event of the Middle East!
Additional costs:
Administrative expenses amounting to US$275 (including compulsory exhibition insurance);
"Omnia Health Marketplace" advertising costs amounting to US$465 (official lead-finding option and online catalogue of Arab Health 2022)
Shipping cost of promotional material;
Additional furniture (not included in the Belgian stand fitter offer);
Travel costs (flights and local transportation), accommodation costs and subsistence expenses;
Compulsory presence of a company representative throughout the exhibition.
Subsidies
Do not hesitate to use financial incentives offered by Brussels-Capital Region!
They could support your commercial prospection efforts abroad.
Please note that, in order to be taken into consideration, your application must be submitted before the beginning of the mission.
ATA Carnet
To submit a request for an 'ATA carnet' to temporarily export your products for Arab Health 2022, click here.
The healthcare industry in the Gulf Cooperation Council countries
The healthcare industry is the second most profitable sector in the Gulf Cooperation Council countries (GCC).
According to the GCC Healthcare Industry Overview, as much as 700 medical projects were launched in 2019, valued at US$60.90 billion. Since then, medical service offering is constantly increasing, and will further increase during the coming years.
The United Arab Emirates are aiming to become the new global hub for medical tourism in the Middle East. Dubai also aspire to become the go-to destination in terms of medical tourism. The UAE welcomed near 327,000 health tourists in 2016 and 500,000 health tourists in 2020!
The duty-free healthcare zones in Dubai and Sharjah (as Dubai Science Park, Dubai Healthcare City…) and hospital projects in Abu Dhabi provide evidence of those aspirations. In 2019, the UAE already owned a hundred of hospitals – representing 20,000 beds – mainly located in Dubai and Abhu Dhabi.
Medical production
Local medical production is still limited to consumable items (gloves, syringes, injectable solutions et other disposable plastic items) and lightweight hospital equipment (medical furniture). For other healthcare sectors (medical devices, heavy medical equipment, specific medical products), massive import flows are expected. This situation is a direct consequence of different investments in the private and public sectors.
Heavy medical equipment requirement, which is completely unmet by local production, is connected to the offer of new healthcare facilities and the replacement of used stocks. Plus, the lifespan of such equipment in the UAE is between 5 and 7 years.
Pharmaceutical market
The pharmaceutical market of the United Arab Emirates is among the most thriving pharmaceutical market of the Middle East, including extensive healthcare facilities. Its per capita spending for medications is the highest of the Middle East. Thus, its growth prospects are particularly attractive, even if local production is currently increasing.
Normal healthcare expenditure in the GCC countries should reach US$60 billion by 2025. GCC countries must provide about 120,000 available beds by 2022 to meet demand. The main markets remain Saudi Arabia (7,500 extra beds) and the UAE (2,000).
Dubai healthcare sector in a few figures:
In 2020, Dubai Health Authority (DHA) opened as much as 12 new private hospitals in Dubai, representing 875 available beds.
Healthcare sector is currently providing 3,800 private facilities including hospitals, various centers, pharmacies and other services.
In 2019, as much as 36,055 licensed doctors were practicing medicine in the private medical sector.
Local partnerships
If you are considering to settle in one of the GCC countries, you should look for a local partner and hire an experimented legal advisor to help you take key decisions. Choosing a local partner is the most critical and challenging step in attempting to break into the CGG healthcare market.
You will have to devote time and resources to win contracts on those promising markets. Arab Health fair trade is a perfect opportunity to become familiar with the GCC countries and to expand your business in the Middle East and beyond!
Any question? Contact Leilla!